/photo view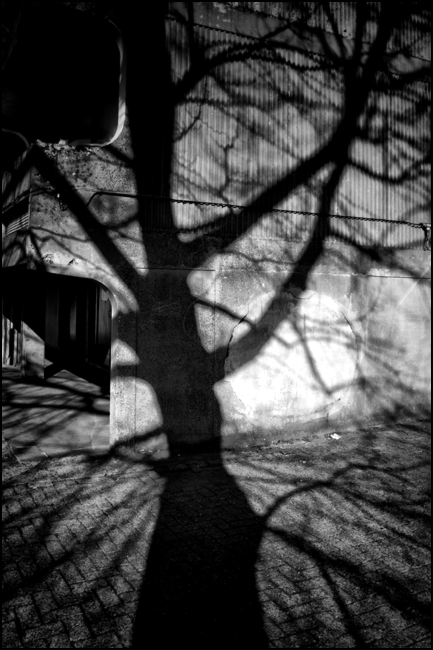 tree
© Steve Viscot

(10-03-2010)

<

Provincie Antwerpen

<

Belgium

<

Europe

PHOTO DESCRIPTION

another for the Braem project (although I guess it will never get reloaded...)

| | |
| --- | --- |
| APN | NIKON CORPORATION NIKON D700 |
| Registred camera | NIKON CORPORATION NIKON D700 with NIKON AF-D 28-105 f 3.5-4.5 (Reflex camera) |
| EXIF information | f:22 - 1/200 - 400 ISO (no flash) |
| Orignal filename | dsc_0061 copy.jpg |
comments
05/04/2011
I like this one. I like how the shadow fills the frame, but the actual tree isn't visible.

05/02/2011
I can see this image as part of a project -- perhaps the Braem Witch Project? ;-)
cheers,
Cristian

ps: wait, now I see an eye and a wide open mouth (left side) ... cool

05/01/2011
Pretty spectacular use of shaows, Steve, a little creepy, you know...;o) Spooky. This is another example of a picture that needs to be printed... BIG.

ps. I was afraid you'd disappeared gain, man. We need you, brother!