/photo view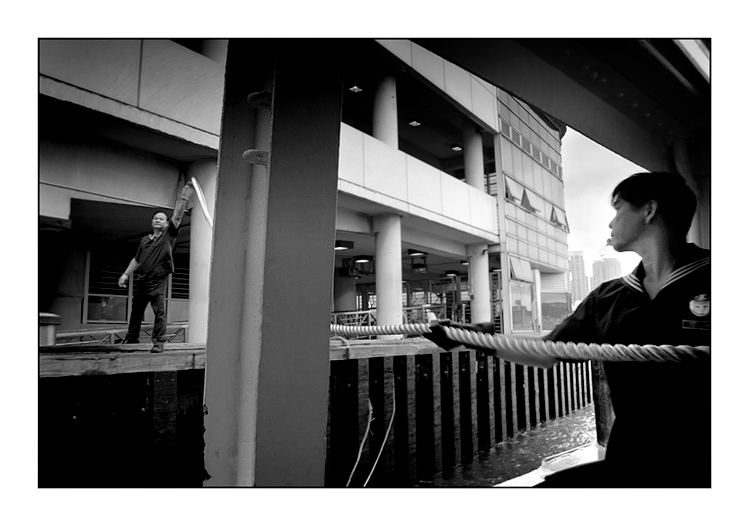 star ferry
© Steve Viscot

(12-09-2006)

<

Honk-Kong

<

Hong Kong

<

Asia

PHOTO DESCRIPTION

reloaded

| | |
| --- | --- |
| APN | NIKON - D200 |
| Registred camera | NIKON D200 with NIKON AF 80-200mm f/2.8 ED (Reflex camera) |
| EXIF information | f:4 - 1/80 - 100 ISO (no flash) |
| Orignal filename | reupload_dsc_6801 copy.jpg |
comments
06/13/2011
I like the dark black a bright whites, makes for good contrast, and I like the way the beam divided the scene, there is a closenes to the action I feel here.
06/10/2011
Nice one, Steve. I like how you broke the scene, and the flow between them. Did you soften it up in PP? (I like it).
cheers,
Cristian

I like the re-load better
04/17/2011
That is a beautiful shot, Steve, very elegant, you know... the frame and subjects divided in two like that, linked by that rope - the dynamism vs the static reality f a photograph. Hey, it's a terrific shot!