/photo view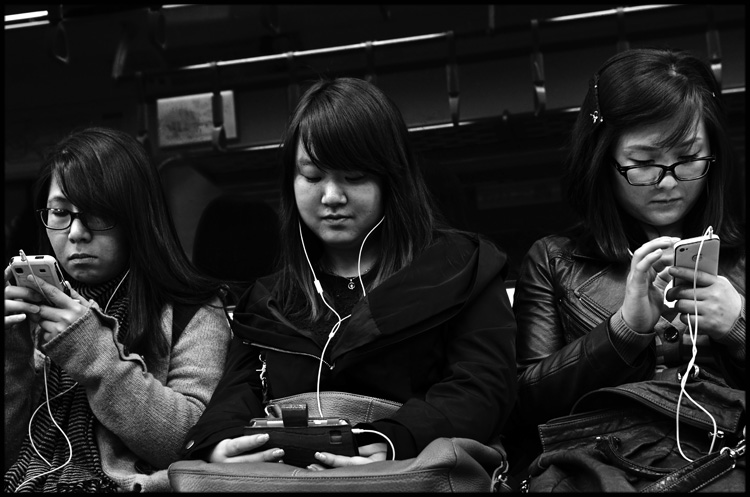 The Scourge of the Smartphone
© Will Jackson

(17-04-2011)

<

Kyonggi-do

<

Korea, South

<

Asia

PHOTO DESCRIPTION

I remember pre-smart-phone. People would have an actual book, but these days you hardly ever see anyone read a book. I'm not complaining as I do the same thing (leave my book at home).

Just a Sunday filler this, Francis. Will go and do he tourist thing today and take photos of the cherry blossom and upload some glorious colour photos later.

| | |
| --- | --- |
| APN | NIKON CORPORATION - NIKON D7000 |
| Registred camera | NIKON CORPORATION NIKON D7000 (Reflex camera) |
| Orignal filename | the scourge.jpg |
comments
04/17/2011
I have no problem with the cherry blossom whatsoever - This is also a lovely view of your Sunday.

04/17/2011
hilarious Will
turn on, tune in, drop out in 21st century
Cristian
04/17/2011
they've taken the world by storm...
nice one Will !
app tip of the day
Oh btw I can't write a comment on holik with mine.... replying works as does the forum.
Give us full ios support please!!
04/17/2011
This is much, much better for me, Will. There is hunour.. there is a "point" to this one - a story, a mod. Love it.