/photo view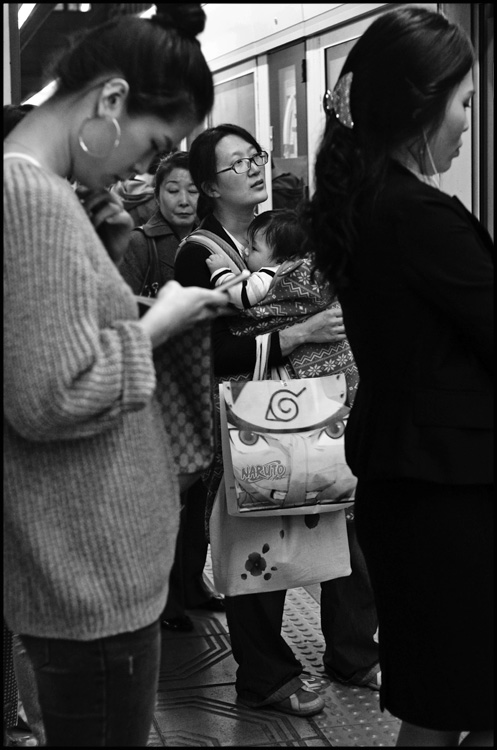 Packed In
© Will Jackson

(08-04-2011)

<

Kyonggi-do

<

Korea, South

<

Asia

PHOTO DESCRIPTION

Waiting for the subway this time.

| | |
| --- | --- |
| APN | NIKON CORPORATION NIKON D7000 |
| Registred camera | NIKON CORPORATION NIKON D7000 (Reflex camera) |
| EXIF information | f:2,8 - 10/1600 - 1600 ISO (no flash) |
| Orignal filename | baby.jpg |
comments
04/16/2011
I agree with Francis here. But having said that, I understand the difficulties of pulling off one striking image after another on a project like this, especially when I am suffering from a particularly barren state lately.

04/15/2011
AGain I amj blinded by the brilliance and poetic force of that "one" shot, WIll, and I cannot let it go. Okay, you've got some people standing here and you placed the focus on the mother and child, but it's stil just another "hip", "chest" shot of folks in a subway. No dynamism, no story, zero poetry. I KNOW you can do better than that, mate. That's why I'm saying this.

04/14/2011
Nice...but far less so then your previous 3. I know I'm going against the stream here but "caught" remains my favorite in the series so far :)