/photo view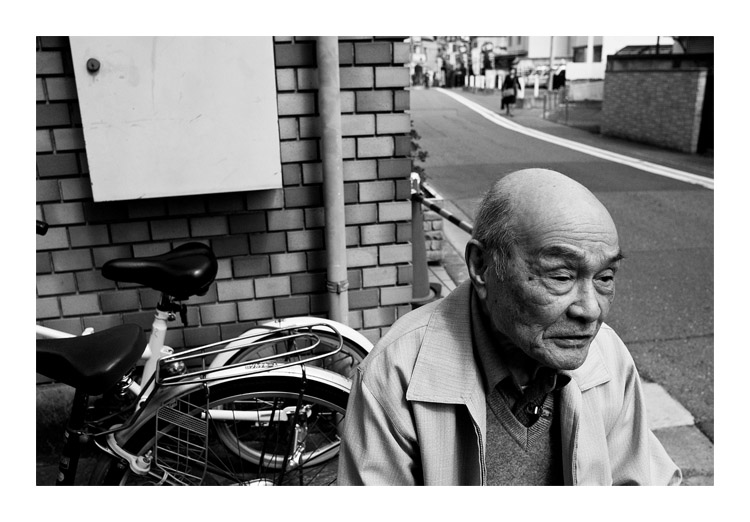 The living years
© Francis Harrison

(11-04-2011)

<

Kanagawa-ken

<

Japan

<

Asia

PHOTO DESCRIPTION

My favorite all-time model: my father-in-law looking pensive as we waited for a taxi to take us to our first sakura viewing since all hell broke loose on 3/11...




Every generation
Blames the one before
And all of their frustrations
Come beating on your door

I know that I'm a prisoner
To all my father held so dear
I know that I'm a hostage
To all his hopes and fears
I just wish I could have told him
In the living years



(Mike and the Mechanics)
| | |
| --- | --- |
| APN | PENTAX - PENTAX K-5 |
| Registred camera | PENTAX PENTAX K-5 (Reflex camera) |
| EXIF information | f:5,6 - 1/640 - 200 ISO (no flash) |
| Orignal filename | the living years.jpg |
comments
04/16/2011
Its a very sad and moving portrait..meaning so much more because it is someone so close to you.

I'm sorry to keep reading about all the terrible updates...



04/14/2011
what an expression! superb portrait, francis
04/13/2011
Wow! This is very strong stuff, Francis! Superb portrait.

04/12/2011
Excellent portrait indeed!!!

04/12/2011
Great portrait.

As the news gets worse and worse I am getting really concerned Francis, aren't you considering vacation away from Japan for the next little while?