/photo view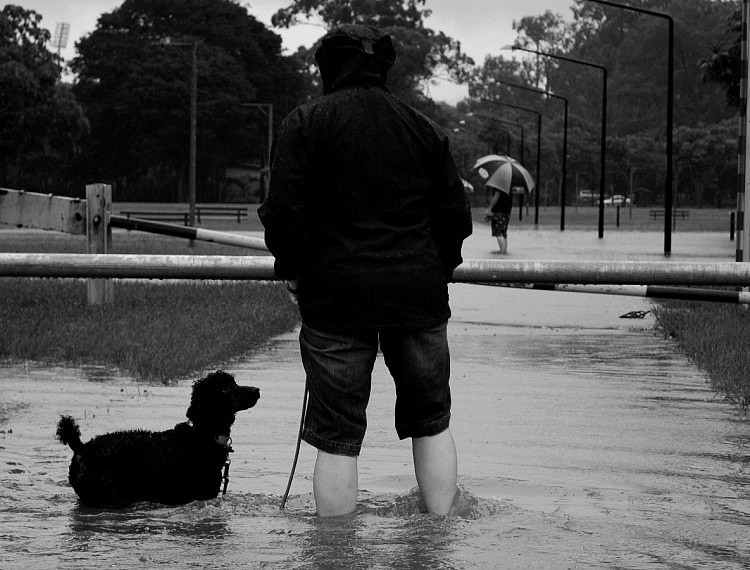 A Poodle in a Puddle
© Justin Button

(11-01-2011)

<

Brisbane

<

Australia

<

Oceania

PHOTO DESCRIPTION

Despite the deluge and the flodding, some folk went about their daily routines as best they could. I think the poodle looks perplexed :)
(this is the last shot I have in this project).
| | |
| --- | --- |
| APN | NIKON CORPORATION NIKON D3000 |
| Registred camera | NIKON CORPORATION NIKON D3000 with NIKON AF-S DX 18-55 mm f/3.5-5.6G ED II (Bridge/Compact) |
| EXIF information | f:5,6 - 8/1000 - 100 ISO (no flash) |
| Orignal filename | fl26.jpg |
comments
04/28/2011
Very good project Justin! I hope that we shall see here some more photos of this kind.. I like this nice shot, atmosphere is very good here. The rain is favorit subject for me . But I am agree with Stig , I would like also to see the face of this kind poodle and raindrops on the man . Sorry for my english.
Ekaterine


04/17/2011
This is a nice end to the series (which I have enjoyed) but I think you need to brighten up the image. All I can see is a black and dark raincoat and dog. I want to be able to see raindrops on the man and wet fur on the dog. Reload please!