/photo view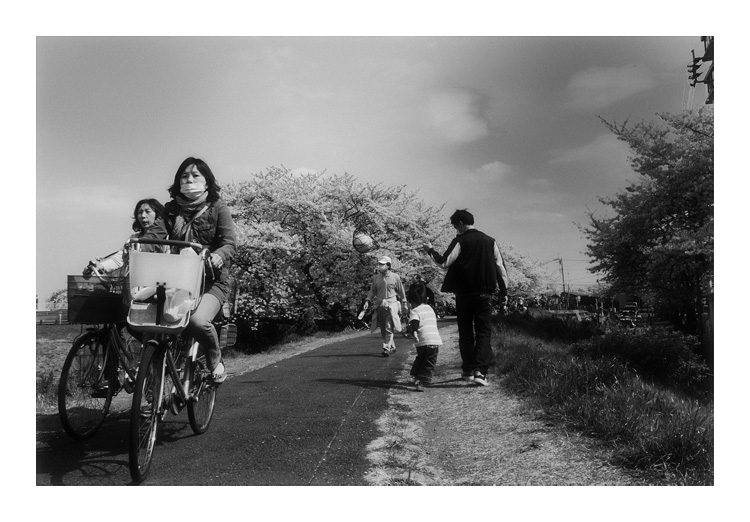 Some stay Some go
© Francis Harrison

(11-04-2011)

<

Tokyo-to

<

Japan

<

Asia

PHOTO DESCRIPTION

Something vaguely desolate, whimsical at least, about this sakura season. The drinking was quieter, and there were no songs. Still mothers played with toddlers, the odd ball flew through the air, watched by the brilliant sakura.




Life goes on...
| | |
| --- | --- |
| APN | PENTAX PENTAX K-5 |
| Registred camera | PENTAX PENTAX K-5 (Reflex camera) |
| EXIF information | f:16 - 1/200 - 200 ISO (no flash) |
| Orignal filename | some go some stay.jpg |
comments
04/12/2011
Hi Francis, this realy feels like it is from another time, like the 1950's or thereabouts, I am not 100% sure why I think that, maybe the tone. I sure do like it though, it feels like something ominous, despite the playful scene, maybe the clouds and her face mask make me feel an uneasy air. I really like it's atmopshere, it is strong and the scene itself really feels dynamic and yet..frozen.
04/12/2011
Nice dynamic moment captured, Francis. I assume a second after your shot the ball hit the poor, unaware guy in the head ;-) Wonder what it looks like in color. And it works in the context of your musings, and your project as a whole.
Cristian
04/12/2011
A beautiful spring moment under an ominous sky. Love the tonality and the placement of figures in the frame.

04/11/2011
I like the scene a lot Francis, especially the ball :) It' not easy to see in b&w though...

04/11/2011
Nice countryside shot this (although not really). Nice to see people still doing their lesiurely activities. I suppose a little more space in front of the cyclists would have been nicer, but only a minor complaint.