/photo view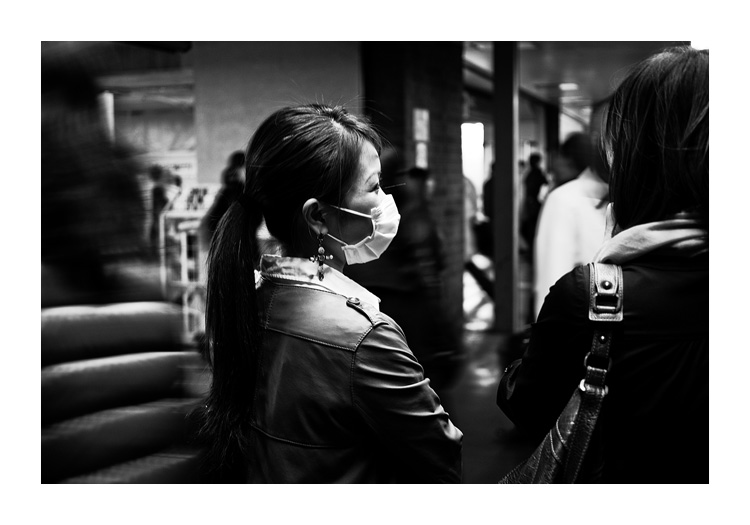 Easy from now on
© Francis Harrison

(31-03-2011)

<

Tokyo-to

<

Japan

<

Asia

PHOTO DESCRIPTION

A moment of friendship as night falls over Shimbashi station not long after the Great East Japan Earthquake. Things have got to look up from here...




It's a quarter moon in a ten cent town
Time for me to lay my heartaches down
Saturday night gonna make myself a name
Take a month of sundays to try and explain

It's gonna be easy, it's gonna be easy,

It's gonna be easy from now on




(Emmylou Harris)
| | |
| --- | --- |
| APN | PENTAX PENTAX K-5 |
| Registred camera | PENTAX PENTAX K-5 (Reflex camera) |
| EXIF information | f:2,8 - 1/20 - 400 ISO (no flash) |
| Orignal filename | i and i.jpg |
comments
04/26/2011
Very powerful image this. A hint of a smile behind the mask, all beuatifully underlined by the contrasty B&W.

I have just viewed it after today's upload. There I put the tones down to the X100 but this kicks butt too. Do you have a new conversion technique?
04/11/2011
Cracking shot this, Francis. I love the black and white treatment here. Because of the radiation concerns has there been an increase of people wearing face masks? Obviously it's no protection, but people are people.

04/10/2011
Love this one. Intimate, lovely tones, bokeh. All in all one of the best I've seen from you.
Cristian
04/10/2011
Your b&w is absolutly beautiful. Very intimate.
Bravo !
nono
(the
community project
seems OK to upload :) )
04/10/2011
Interesting image with great tonalety, Francis. Enhanced by that motion on the left side