/photo view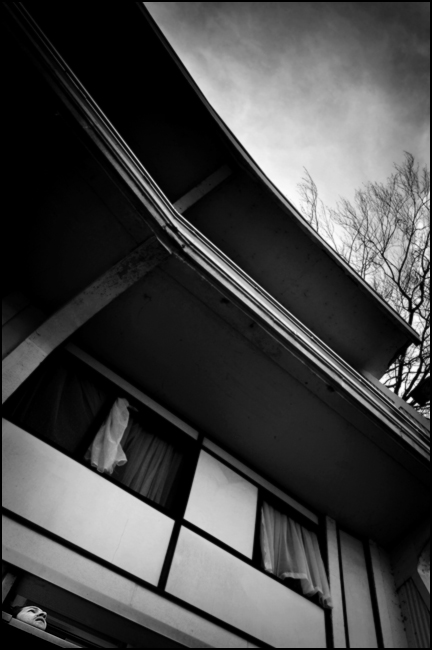 Arena
© Steve Viscot

(02-04-2011)

<

Provincie Antwerpen

<

Belgium

<

Europe

PHOTO DESCRIPTION

knock knock...

this one goes in the Bream housing project. Shot this afternoon...just for you

| | |
| --- | --- |
| APN | NIKON CORPORATION NIKON D700 |
| Registred camera | NIKON CORPORATION NIKON D700 with TOKINA 12-24 f/4 AF DX (Reflex camera) |
| EXIF information | f:9 - 1/250 - 200 ISO (no flash) |
| Orignal filename | dsc_6436 copy.jpg |
comments
04/05/2011
Nice capture, Steve. I almost missed the man, but I guess that's the whole point!

04/03/2011
Nice to see you :)
Love the guy loking overthere like a bird inside a cage.
nono

04/03/2011
Hi Steve, The face is just like a punctuation mask, it becomes the subtle point to the image. I like the angle and finish, the vignetted feel makes it feel windy and atmospheric and cold.
04/03/2011
Welcome back, Steve baby! What a thrill to see you uploading again - great shot by the way - delicate, beautifully structured in parts with that little human anchor at the bottom left. We're working to get you completely restituted - they're running tests in Paris.
04/02/2011
Good one. I appreciate you thinking of me ;-)
CT