/photo view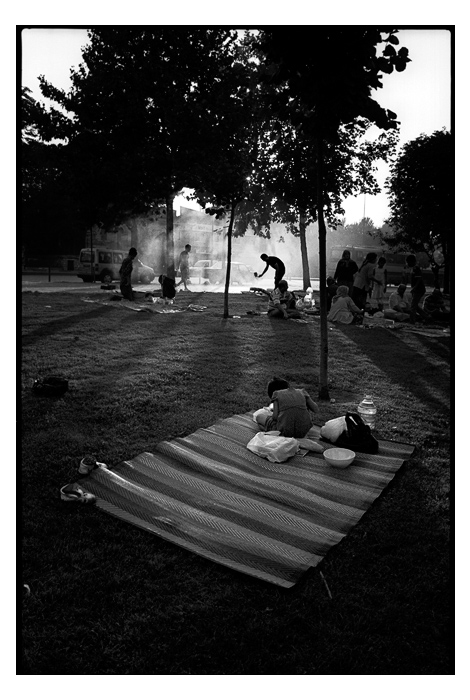 HZ08
© luis duarte

(30-03-2011)

<

Istanbul Ili

<

Turkey

<

Europe

PHOTO DESCRIPTION

.
| | |
| --- | --- |
| APN | ---- |
| Orignal filename | hz1.jpg |
comments
03/31/2011
What I like so much about this finely "seen" picture, are the silhouettes at the top enshrouded in smoke, somehow they make the image, the eye is drawn there in a kind of conclusion.

On a more personal note:
Luis: I love your work. We all do, but at the risk of making yet another enemy ;o),. let me suggest to you that there is more to participating on Holkik than just uploading a fine picture once in a while. Commenting is the lifeblood of this community and I for one think you could do a little more in this area. Please forgive my frankness.

Francis

03/30/2011
Oh yeah... that's a good, old school, one.
The backlighted guy leaning in the center, the child on the diamond shaped carpet in the foreground, everything screams for geometry.