/photo view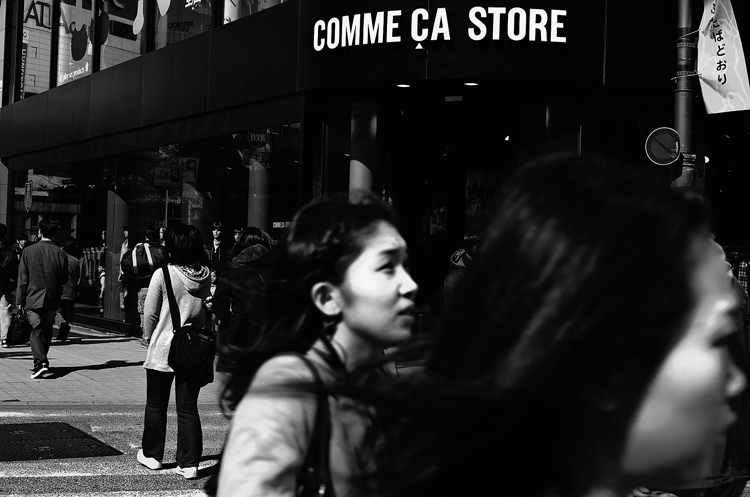 Comme ca
© Francis Harrison

(27-03-2011)

<

Tokyo-to

<

Japan

<

Asia

PHOTO DESCRIPTION

After all this. who cares about fashion in a radiated world?




Maybe the little narcissists that still congregate in the streets of Shibuya and Shinjuku.

Life goes on...
| | |
| --- | --- |
| APN | PENTAX - PENTAX K-5 |
| Registred camera | PENTAX PENTAX K-5 (Reflex camera) |
| EXIF information | f:5,6 - 1/250 - 200 ISO (no flash) |
| Orignal filename | comme ca.jpg |
comments
03/29/2011
This one clearly shows you should now consider uploading BW without frames.
It both helps viewing and impacts much more than the tiny images.
Most of all street shots like yours should be immediate and close to the reader, they are in no way some kind of pre(ten)cious arty fartsy miniatures needing to be inserted into a white casket in order to show less of their meek content. You'd rather need the central double page format of the Asahi Shimbun.

In TE the large white borders had a sanitary task to keep away from the ugly muddy backdrop color, something that is moot down here.

Think about it twice, I really enjoy more your pics without the frame.