/photo view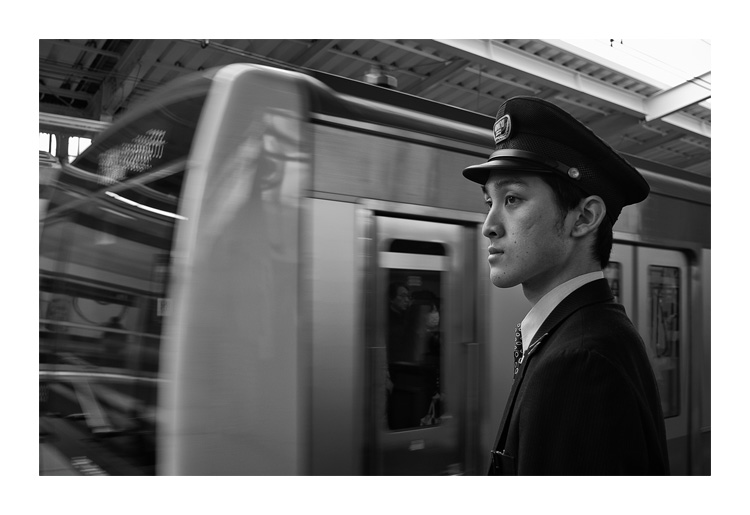 Duty
© Francis Harrison

(23-03-2011)

<

Tokyo-to

<

Japan

<

Asia

PHOTO DESCRIPTION

Odakyu Line guard. Early morning rush.

Much is made in the foreign media of the epic courage of the Japanese, but what is courage? A better way to understand what is going on here is the concept of "duty" of being more afraid of the "shame" of not manning your post, than death itself...




Note:

Mike Johnston of TOP (The Online Photographer) was kind enough to select this photo for inclusion in his online magazine:
theonlinephotographer.typepad.com/.../random-excellence-francis-harrison.html




| | |
| --- | --- |
| APN | PENTAX - PENTAX K-5 |
| Registred camera | PENTAX PENTAX K-5 (Reflex camera) |
| EXIF information | f:4 - 1/100 - 100 ISO (no flash) |
| Orignal filename | on duty.jpg |
comments
04/02/2011
It's indeed very nice. Spot on focus and that motion on the left side is intriguing. What is it actualy? You shot at 1/100 so it must have been going fast!

04/01/2011
Hi Francis, This is a great one, his stoicism, as the world and events rush by, maybe summarise the reaction to the situation there. Manning their posts, everything is normal, maybe this is a cultural thing, maybe it is sensible to get on with it, but maybe also it is wise to express one's fear at times. It seems from this series the fear is kept silent, I sense, amongst the normaility of the pictures, an unnerving feeling of anxiety hanging in the air. This is a poignant series.
p.s thanks for helping me get here.
03/28/2011
Another good train shot here. I like how his pose resembles that of a store mannaquin or a wax model at a train museum.