/photo view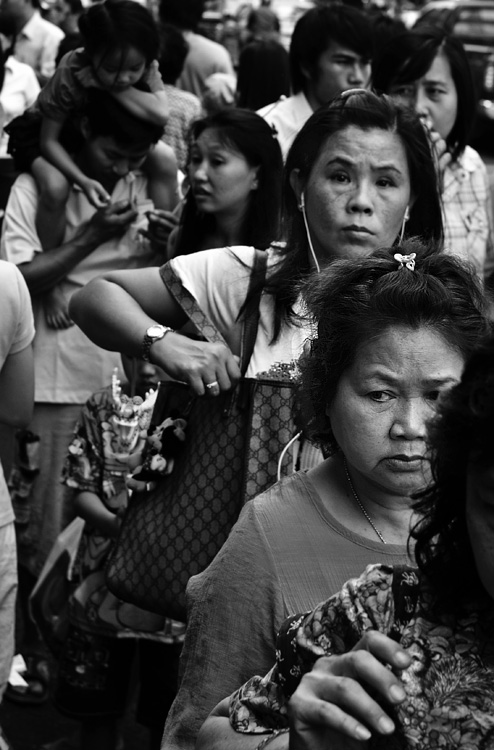 Crowd
© Will Jackson

(19-01-2010)

<

Bangkok

<

Thailand

<

Asia

PHOTO DESCRIPTION

I wanted to do this as an upload, and I did. But if you upload from a digi-pac then the upload appears where it originally was, i.e 5 pages back!

I've been re-reviewing some of my images and feel that I've been too harsh when it comes to cropping and that my images lack space and air. So I've decided to show this one uncropped.

| | |
| --- | --- |
| APN | NIKON CORPORATION NIKON D7000 |
| Registred camera | NIKON CORPORATION NIKON D7000 (Reflex camera) |
| EXIF information | f:4 - 10/4000 - 200 ISO (no flash) |
| Orignal filename | crowdsmall.jpg |
comments
03/22/2011
Nice "grape" effect here, Will, sort of busy but always engaging. Cropped I suspect, but only you can confirm. Cool - you've developed your own signature with street shots from BKK. Good on ya!

ps. You might want to say a few words about Kev Ryan's powerful project on Hebron on the West Bank. It's been ages since Kev visited us and he did this time at my insistence I suspect. Up to you but...