/photo view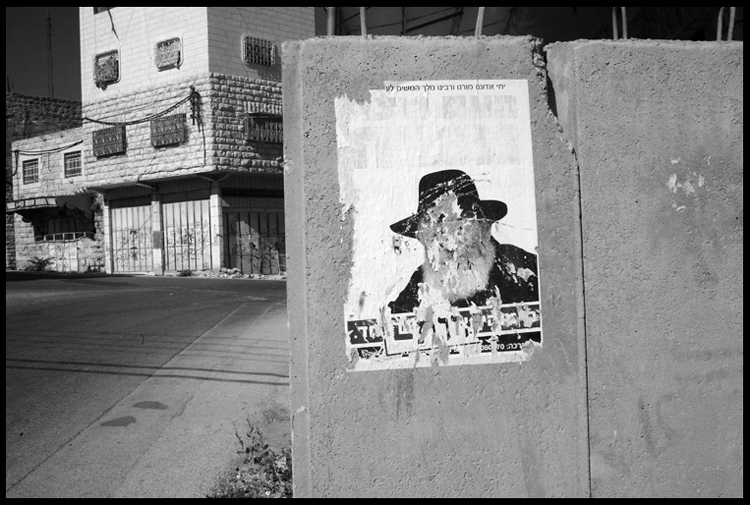 Ghost Town 5
© Kev Ryan

(21-03-2011)

<

Hebron

<

Palestine

<

Middle East

PHOTO DESCRIPTION

Insanity
| | |
| --- | --- |
| APN | ---- |
| Orignal filename | epv0023.jpg |
comments
04/05/2011
Hi Kev, It certainly shows the madness, the anger, and this shot shows the emptiness like no other, it looks like deserted town in the wild west...insane indeed. I am curious as to what the feeling was like walking amongst this desolation, it looks surreal.
03/29/2011
That's the one.. looks like the poster's attracted all the hatred of the place.
Probably deserved, maybe I'm wrong but it could be one of the "fearing god" bigots who thinks he's on earth to remove 2000 people in order to put five devot families at their place.


03/22/2011
The old hasid rabbi's decimated hat reinforces the Western feel here. Madness at high noon.