/photo view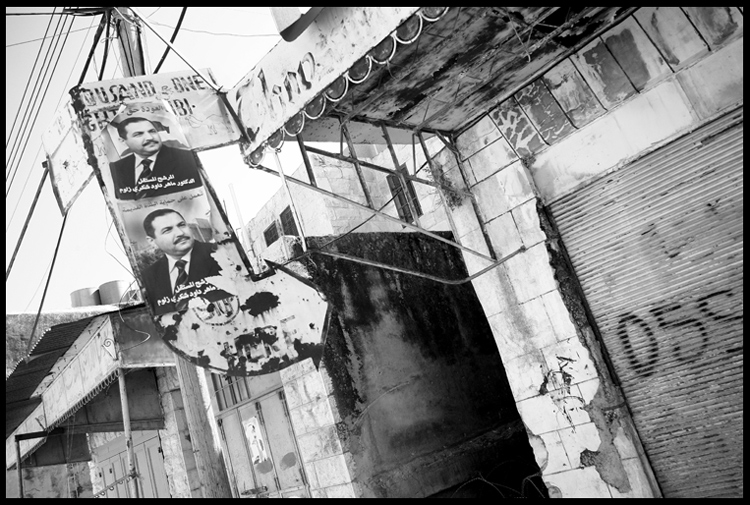 Ghost Town 3
© Kev Ryan

(21-03-2011)

<

Hebron

<

Palestine

<

Middle East

PHOTO DESCRIPTION

Insanity
| | |
| --- | --- |
| APN | ---- |
| Orignal filename | epv0016.jpg |
comments
03/29/2011
Dusty streets, decayed paint, tags on pulled down stores, faces of a sad politician no one cares about.
I've already seen that in quite some arabic places, egypt not to name it. A whole 3rd world civilization is builit on grey concrete bricks.

Grey is the daily color.
03/22/2011
The madness of the political process shot through with bullets. More and more I am convinced that this project is a "sad Western", Kev, sort of like what Dodge would l;ook like after it had been abandoned by Wyat Earp. Very powerful architectural, cinematic thing going on here - the walls speak volumes.