/photo view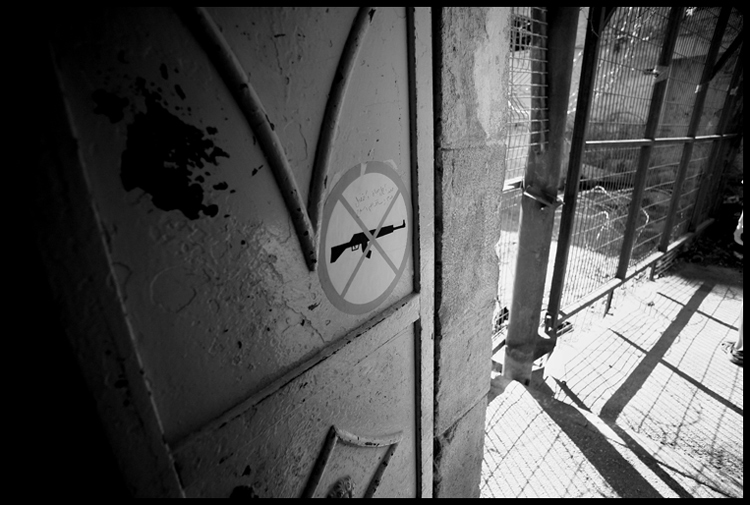 Ghost Town 1
© Kev Ryan

(21-03-2011)

<

Hebron

<

Palestine

<

Middle East

PHOTO DESCRIPTION

The door to insanity
| | |
| --- | --- |
| APN | ---- |
| Orignal filename | epv0001.jpg |
comments
03/29/2011
Ok I'll take them one after another, if you don't mind, Kev.
Unfortunately the first one is probably one that doesn't speak to me, despit eof the obvious story told by guns, forbidden posts, barbed wires and closed gates (what a promising program...) .
Formally I have now some issues looking at this kind of composition I keep on framing whenever I don't know how to start with... but it could be me...
03/22/2011
Here I like the geometry and the lines. I mean if you can express your vision while exhibiting a cool understanding of composition and the potential of "lines in a plane", then why the hell not? It only makes the picture more powerful. The "No weapons" sign is terrific...