/photo view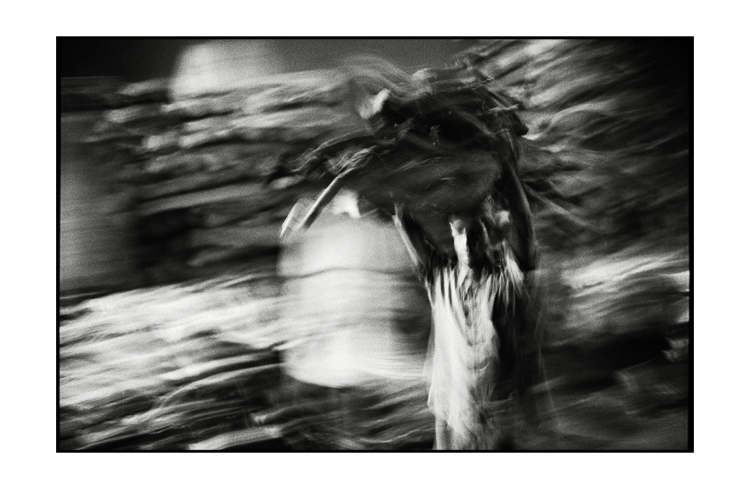 wood
| | |
| --- | --- |
| APN | LEICA - MP |
| Registred camera | LEICA MP with LEICA Summicron M 35mm ASPH f/2 (Reflex camera) |
| EXIF information | f:2 - B - 1600 ISO (no flash) |
| Orignal filename | per3.jpg |
comments
03/17/2011
Ok, nice photo... though I'm sorry the purpose of my visit on your image there is motivated by the link on which I needed to react.

I will be very conservative with my words but I fear that either age coming or with the uprising of new & flexible image technologies, photographers do not belong anymore to where dramas or war occur, except for pleasing their eyes with some kind of voyeurism.

Video has been documenting the current dramas, be it in Japan or Libya, with more accuracy, vibrancy or neutrality to reality -call it whatever you want- than any media, at a level photo would not ever reach. I think I will remember for long that video taken from an helicopter showing the first waves rushing to the shore at incredible speed , or that surrealistic one taken from the airport embarkation gates, etc.
The videos have successfully the reported the immediate horror, photo is now another kind, there's no need anymore for Don McCullin nor Tim Page, they've moved to video or iphones nowadays and they're anonymous.

On this side of photography, the one that is shown by clicking on your link, I only find aesthetics of violence, drama, death. I can't see any truth or any information, no...
It's photo for the glory of photo and of the sacred golden rules, somehow pornographic.
Just some assholes having a hard on clicking on gloom & doom. "How would I convey more horror in my composition? Hmmh lemme think how I would frame and tweak my DOF so that the misery of scenery appear even more dramatic? "... Do you notice how each photo is so hedonistically framed & glamourously lit.
The jerks who liked photographying the people living in the famous garbage field near Phnom Penh are probably booking a flight to Japan now to get their photo mega-orgasm, only radiations fear may prevent them, maybe for august or july it will be time for them...

I am now quite sure of what I suspected photo doesn't cope with distress. I prefer to photograph and show regular activities, unextraordinary things, average beliefs, daily ups and downs than taking images like these.

The current war/catastrophy photographers are assholes, I just despise them. I've said it.

03/17/2011
After viewing the photographs from the link, I can see the comparison. Nice one.

03/15/2011
That's beautiful, Nono, really first class, and the sentiment behind it too. A very timely upload - triumph of the human spirit...