/photo view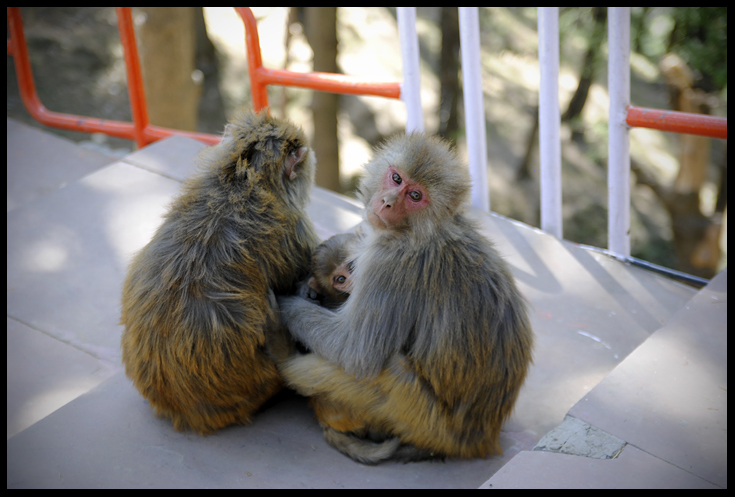 Family portrait
© Hugh Siegel

(06-03-2011)

<

Shimla

<

India

<

Asia

PHOTO DESCRIPTION



| | |
| --- | --- |
| APN | ---- |
| Orignal filename | india84.jpg |
comments
03/06/2011
Looks good. I think my pair of animals might be at that stage next...

03/06/2011
A very sweet and canny shot, Hugh. At first from the thumbnail, I thought "Oh, a couple of monkeys..." but it reveals itself to be much more of a portrait opened up - love the way the kiddie is half hidden there. Don't mess with mothers over there, man - I nearly got attacked at the huge "Ridge" park in North Delhi which is overrun with these "scared" beasts...

Great to see more uploads. Thanks, Hugh.