/photo view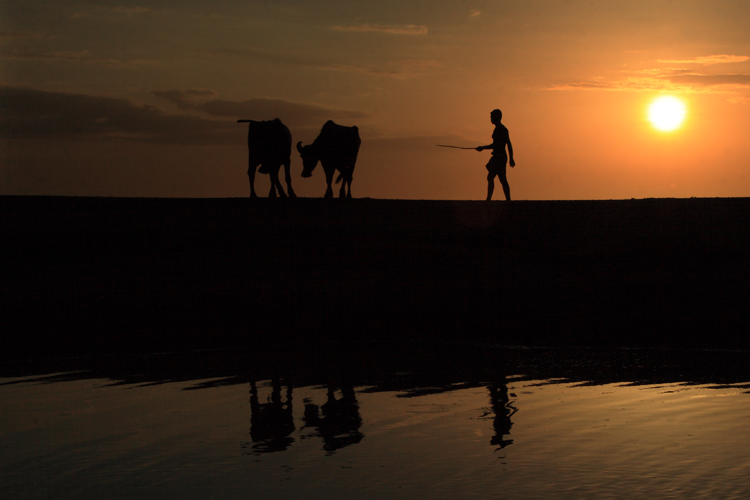 The day ends
© Partha Pal

(19-02-2011)

<

Birbhum/West Bengal

<

India

<

Asia

PHOTO DESCRIPTION

A cowboy returns home.

| | |
| --- | --- |
| APN | ---- |
| Orignal filename | img_5640.jpg |
comments
02/21/2011
02/21/2011
Hello Partha:
I imagine you're sitting at home at times looking at Photoholik and wondering why there are so few comments on these initially lovely silhouetted shots with good colour and fine technique...
In a way it isn't fair. One could say for example that seen as a whole these silhouettes o indeed constitute a coherent, attractive project, totally within the requirements of the site.
And yet... some of the orejudice against a certian "prettiness", a certain "postcard quality" lingers from our days on TE, and I suspect you are on teh receiving end of that.
As I say it isn't really fair and yet I understand it, my friend. You see, one of those lovely reflected shots is stunning and really stops one in one's tracks but three, four, five, six of them diminish the appeal of the first one until they seem like a mere "series" rather than a"project".
I cannot fault the colours, the technique or the good, artistic sense if you will, but perhaps some of us expect greater variety in terms of vantage points, focal lengths etc., in a "project".
Please forgive my frankness.

02/21/2011
I'm finding this project a little repetitive. I think I'm just finding it difficult to say something about each shot. I like this one, I love the posture of the cows and would rate it higher than some of the previous ones, but I'd really like to see something a little different.