/photo view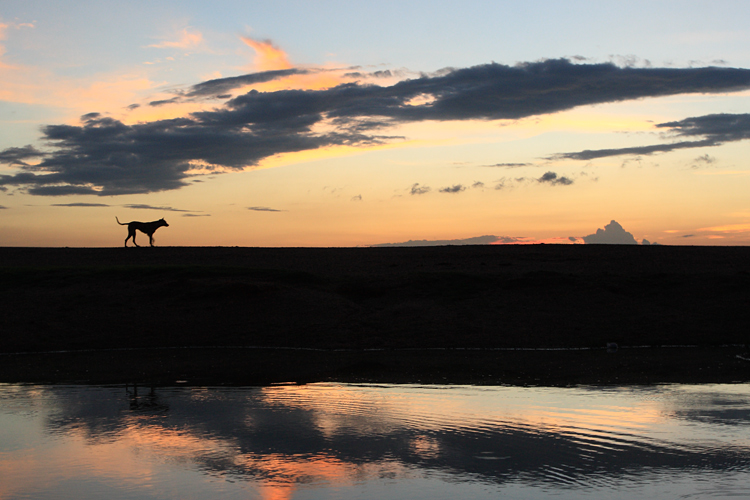 Alone
© Partha Pal

(15-02-2011)

<

Birbhum/West Bengal

<

India

<

Asia

PHOTO DESCRIPTION

The same place with a different view.

| | |
| --- | --- |
| APN | ---- |
| Orignal filename | img_3723.jpg |
comments
02/18/2011
I'm not as much of a fan of this one, I wish the dog would have been stopped in a different stance. Also, I agree that the sky is less dramatic and that also hurts the shot.
I think you just missed the right moment.

02/16/2011
I like the dog being the sole figue of the photograph, but feel the sky is lacking in contrast (and thus the reflection). I know it's a different time of day, but that's just my opinion.