/photo view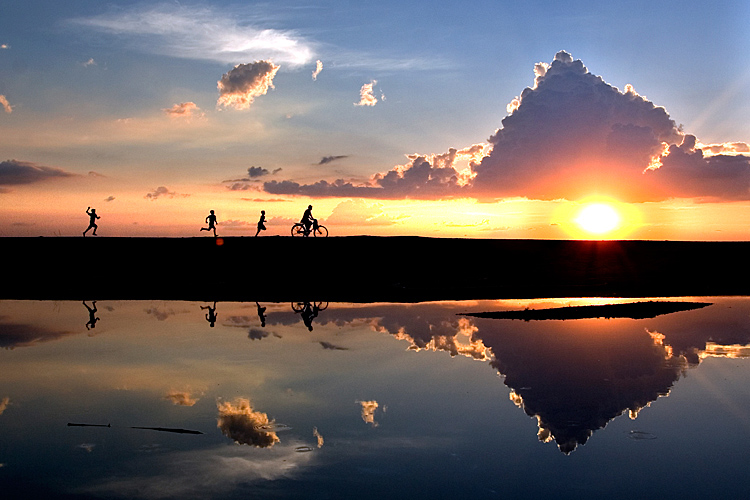 Race
© Partha Pal

(15-06-2008)

<

Birbhum/West Bengal

<

India

<

Asia

PHOTO DESCRIPTION

Rural Boys are enjoying a race.

| | |
| --- | --- |
| APN | ---- |
| Orignal filename | img_4826-f-photoholic.jpg |
comments
02/18/2011
Probably the best moment out of these photographs yet...for me. The running boys and the whimsical biker leading the parade. I love the mountain like formation of the clouds as well.
Excellent.
02/13/2011
it is ok for me to see this scene a second time, as we have different actors in this one.
Now i dont know witch one i like more :)
••fly••

02/11/2011
nice.... but repetitive.

Do you have one with the cyclist alligned like in the first shot and the kids chasing him ;), It probably would be the best of the bunch.
I am assigning recycle mark not because of the quality of the shot which works for me, but because it's too similar to the first one.
02/11/2011
Nice. Very nice. Poetic if you like. The little splodge of red resembles a football!