/photo view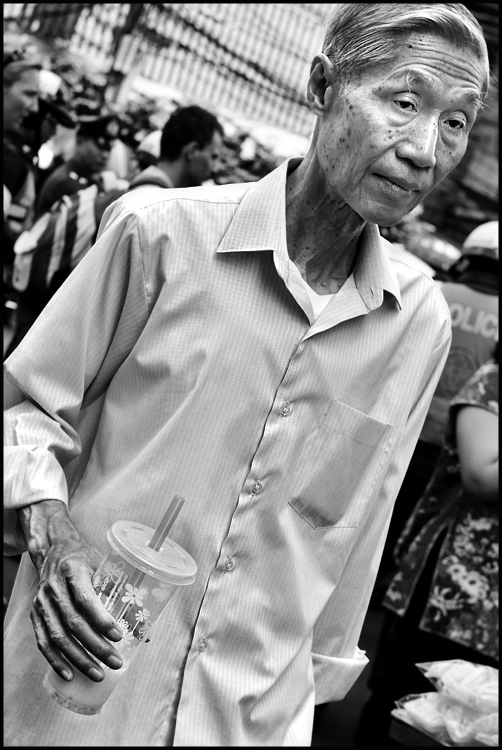 Thirst
© Will Jackson

(19-01-2010)

<

Bangkok

<

Thailand

<

Asia

PHOTO DESCRIPTION

It's the hands...

| | |
| --- | --- |
| APN | NIKON CORPORATION NIKON D7000 |
| Registred camera | NIKON CORPORATION NIKON D7000 (Reflex camera) |
| EXIF information | f:4,5 - 10/5000 - 100 ISO (no flash) |
| Orignal filename | oldmansmall.jpg |
comments
02/13/2011
yup i do like this diagonal in the composition. This man look more Chinese than Thai, where did you took this picture in Bangkok, look like it was in Chnatown ?
••fly••

02/12/2011
I like this one the most so far. The tilt works and the tones are smooth.
Some of the others are a bit "heavy" in terms of contrast and have a strong crop feel to them...

02/09/2011
NIcely framed/cropped again - Stephen put it perfectly regarding the diaginal. SOme really solid pics of BKK street life, very different from SImon'S, and interesting for that too. I look forward to seeing his comments on these.

02/08/2011
Great use of the diagonal again to accentuate the leanness of this gentleman. A strong enough composition to overwhelm the slightly distracting background to the right of the frame. Super tones once more.