/photo view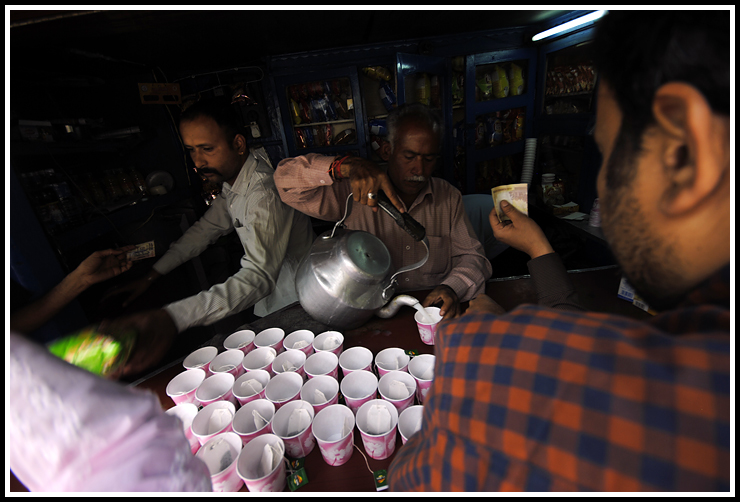 Mr. Tea
© Hugh Siegel

(27-04-2010)

<

Himachal Pradesh

<

India

<

Asia

PHOTO DESCRIPTION

Those little bags notwithstanding, tea is a man's drink.

| | |
| --- | --- |
| APN | ---- |
| EXIF information | f:5.6 - 1/40 - 100 ISO (no flash) |
| Orignal filename | india96.jpg |
comments
02/07/2011
I think the distortion adds to the photo, Hugh. It gives the impression that you are right in the action, another guy buying some tea (and maybe you did after taking the photo). If you cropped it or removed the distortion then it would be as if you took a few steps back and got a quick peek.

01/31/2011
I see the point in Chris' comment about the distorted cups, but I like the action here. You almost stuck the lens in his ear, and the dark tones are, well, up my alley. It works for me.
Cristian
01/28/2011
Hey Hugh. I'm glad to be the first to drop a line here. My first impression is that I like this photo quite a bit. The dynamic nature of the scene makes me feel as if I'm shoulder to shoulder with these tea seekers. I like the dark environment as well...That being said, I have some hesitation concerning the extreme wide angle...the distortion at the bottom bothers me a bit. I like wide angle shots, just not when there is such an extreme amount of distortion.
I'm torn...I'd say that I like the shot more than I don't.