/photo view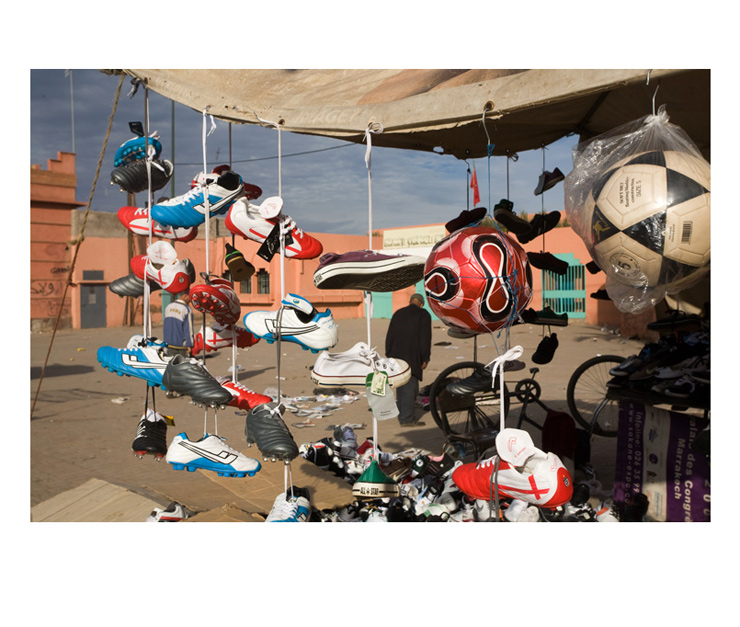 The prayer
© Prantik Mazumder

(26-01-2011)

<

Wilaya de Marrakech

<

Morroco

<

Africa

PHOTO DESCRIPTION

Marrakech

| | |
| --- | --- |
| APN | CANON - Canon EOS 5D |
| Registred camera | CANON Canon EOS 5D with CANON EF 17-40mm f/4L USM (Reflex camera) |
| Orignal filename | img_9326_copy740.jpg |
comments
01/26/2011
I'd praise the initial idea rather than its execution.
In northern Africa soccer/football is HUGE, they would fight -some even kill in Egypt or Algeria- for a lost or a win.Hence I believe praying Allah is common for the sake of the Atlas Lions (the nickname for the Moroccan football team), the true religion that comes first is football indeed..
(and there are even more peculiar situations in subsaharian or equatorial Africa like sorcerers enchanting the soccer field or predicting that the team who will win is the one which players will enter the field last... and the game is delayed for hours, because nobody wants to step on the ground first...)

As per the image itself, it is not that obvious that the guy in the back ground is playing, probably a more meaningful position, like kneeling would have been mor erecongnizable at first view.

Very nice colors as always.
01/26/2011
A very nice, witty, layered shot, Prantik. The presence of the bowing man, peered at through the mess of shoes, is key of course and adds so much spice to the thing. Hell it almost looks like he's getting booted in the @ss with that white tennis shoe ;o)