/photo view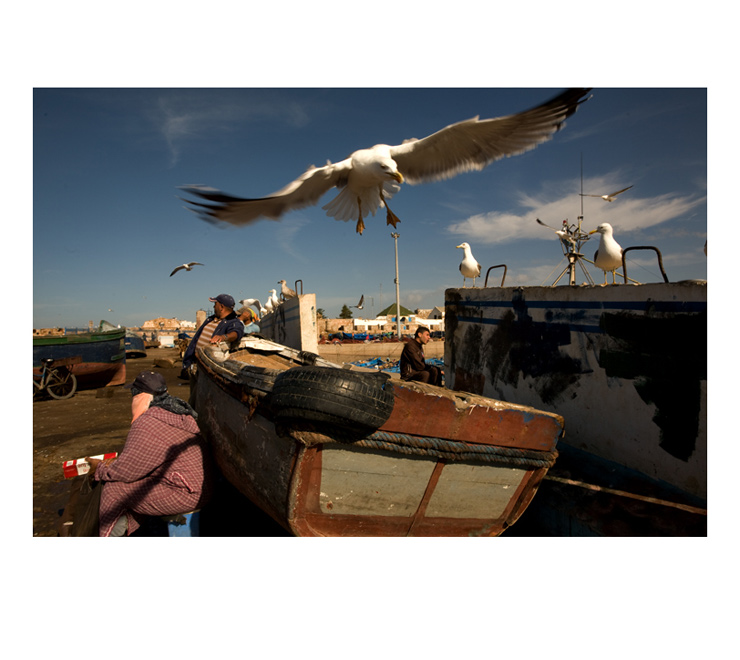 Essaouira 1
© Prantik Mazumder

(16-01-2011)

<

Province d' Essaouira

<

Morroco

<

Africa

PHOTO DESCRIPTION

Essaouira, a small fishing town on the Atlantic coast.

| | |
| --- | --- |
| APN | CANON - Canon EOS 5D |
| Registred camera | CANON Canon EOS 5D with CANON EF 17-40mm f/4L USM (Reflex camera) |
| Orignal filename | img_4959_copyph.jpg |
comments
04/30/2011
Colour, composition, timing: all perfect. A signature image.
02/09/2011
so dynamic and the timing is simply superb. Brilliant.

01/17/2011
As I said elsewhere, this ought to be the cover and the center-spread of your book! Seriously.

01/17/2011
You nailed the moment. Superb work.
Cristian
01/16/2011
Fantastic Prantik. Even without the most striking feature I love it.
Having that gull right in your face, without disturbing any element in the picture, really brings this one to the highest possible level...and he's in perfect focus!