/photo view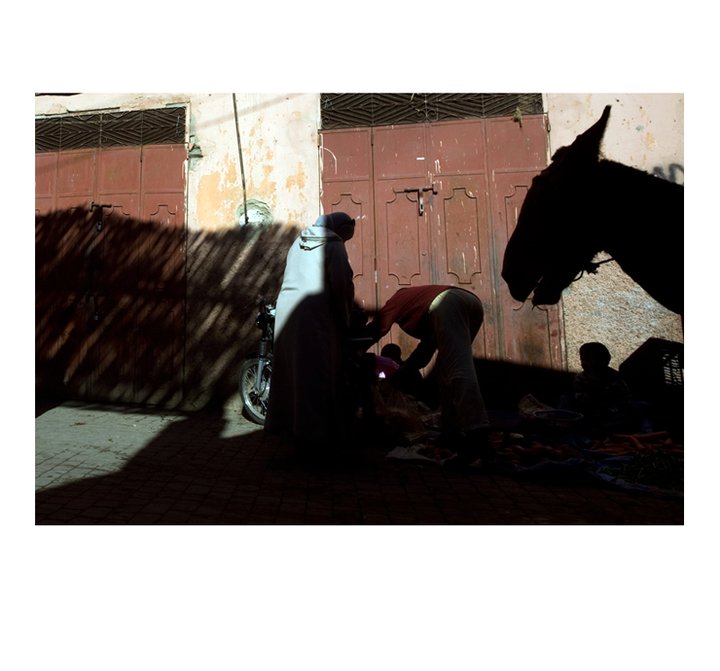 Marrakech 2
© Prantik Mazumder

(14-01-2011)

<

Wilaya de Marrakech

<

Morroco

<

Africa

PHOTO DESCRIPTION

Marrakech
| | |
| --- | --- |
| APN | CANON - Canon EOS 5D |
| Registred camera | CANON Canon EOS 5D with CANON EF 17-40mm f/4L USM (Reflex camera) |
| Orignal filename | 167601_170860576282781_148418108527028_332853_5609488_n.jpg |
comments
02/09/2011
A modern and briolliant approach.U have a vey good previsualisation.

01/17/2011
I will agree with Luko for the most part although I don't think the colours are brilliant, imo one of the weakest shots you have shown us lately (still better than what most of us can produce at the best of times).
01/15/2011
I must disagree with my friend Luko here....what I see here is a visual orchestra of patterns and color, so much so that I need no action or story to back it up. I just love this. But I see where Luko is coming from. Just so you know, I wish I could take half an image like this one.

01/14/2011
I won't follow the flow, Prantik.
You uploaded this one from your "missed shots" bin.
Yes the shadow is here. Yes, the colors are brilliant.. but for me you totally failed to nail both the decisive moment and the geometry for the scene, it's a kinda "oopsy, one second late, sorry the camera ripped from my hand " photo you are giving us.
...and it doesn't work.
01/14/2011
another fine image Prantik. It's not an easy picture for sure...but it works brilliantly

01/14/2011
You made the best of the light conditions, for sure. The mule head silhouette is killer, as well as the shadow on left. Clever composition as always. In general, your images strike me as more intellectual than emotional. There is a certain "coldness" in them, and I do not mean in a bad way. Superb eye for composition, almost clinical, but it does not have the "FEEL", if you know what I mean. And again, it is not meant in a bad way, as I really admire your skills, mate.
looking forward to more,
Cristian

ps: I see you copying me, mate. First Peru, then Morocco ;-) Anyway, I was not too happy about my Morocco pics. I have still a lot to learn.
01/14/2011
There's no stopping you, bro - you've got that nice Webbish vibe going full throttle. Lovely shadows and colors though them.