/photo view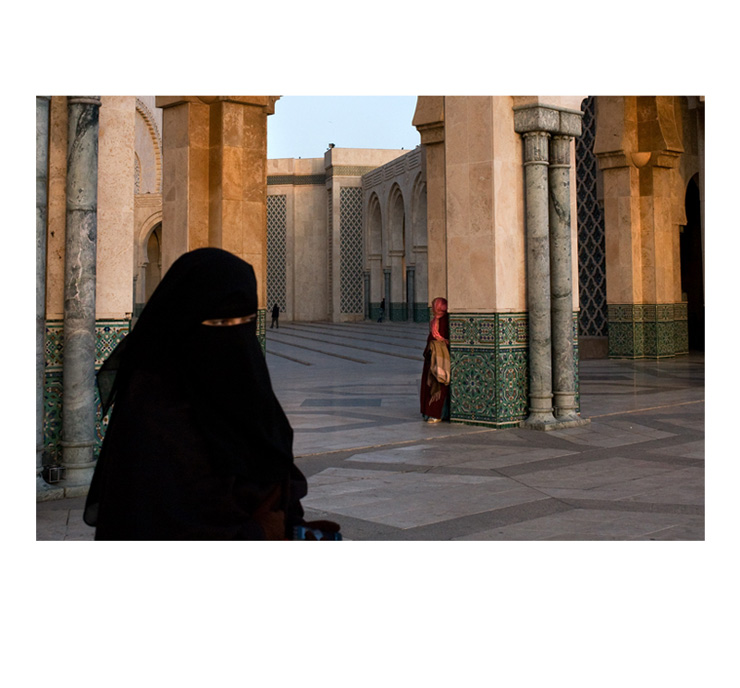 Casablanca 1
© Prantik Mazumder

(11-01-2011)

<

Wilaya de Casablanca

<

Morroco

<

Africa

PHOTO DESCRIPTION

Hassan Mosque, Casablanca

| | |
| --- | --- |
| APN | CANON - Canon EOS 5D |
| Registred camera | CANON Canon EOS 5D with CANON EF 17-40mm f/4L USM (Reflex camera) |
| Orignal filename | img_4062_copyph.jpg |
comments
04/16/2011
Just coming into this fabulous series.. I think I may have seen a few on fbook?

When I first clicked into the image, I thought the same about the "black blob", but it is somehow ok, maybe because she has a certain look in her eye.

I'd be interested to see you actually taking pictures..you have such a distinctive style.



01/17/2011
I like it despite the fact her black dress looks a bit like a blob with no details at all. The focus doesn't bother me, the colours are nice.

Another good shot.
01/15/2011
hsssshhh... that bloody unreactive 5D AF... the eyes, Prantik, the AF missed the eyes which were ready to jump out of the screen. It's a promising scene tainted with a technical shortcoming, I'm afraid.

You would see Max Pam's version of a chador in Lamu streets taken while walking with a Hassy 6*6, everything blurry except the glaring white eyes popping out of the veil.
01/12/2011
You already know I love this one... fav

01/12/2011
Masterful shot, Prantik. It is tough, TOUGH shooting this kind of scene in muslim countries - this one is so beautifully measured and... right on. Sad too, of course, for all the reasons one is not supposed to express.
Another fav for me. Outstanding!