/photo view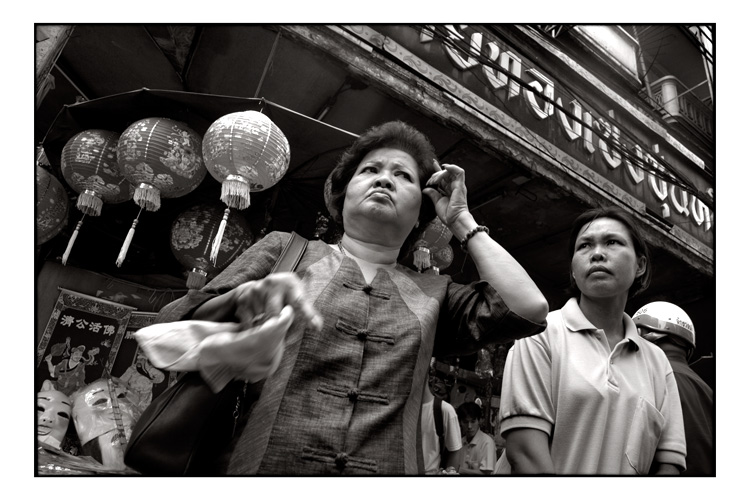 Proud and humble
© Simon Kolton

(07-02-2008)

<

Bangkok

<

Thailand

<

Asia

PHOTO DESCRIPTION

An image was taken in Chinatown, I like in this image the difference of attitude between this Chinese woman and this Thai woman.
This image is going to close this project, but as the street is a gigantic studio, I think of making a second project.

| | |
| --- | --- |
| APN | CANON - Canon EOS 5D |
| Registred camera | CANON Canon EOS 5D with CANON EF 16-35mm f/2.8L II USM (Reflex camera) |
| EXIF information | f:9 - 1/160 - 400 ISO (no flash) |
| Orignal filename | ct.jpg |
comments
01/10/2011
fantastic as always... wouldn't know what to write otherwise
a fav

01/10/2011
Tu devais etre quasiment parterre, non, Simon? Superbe qualite du resulta en tout cas, le pique, la FORCE de cette bonne femme. C'est quelquechose, l'Asie...
01/10/2011
I like those two masks in the corner, echoing the two faces of the subjects.