/photo view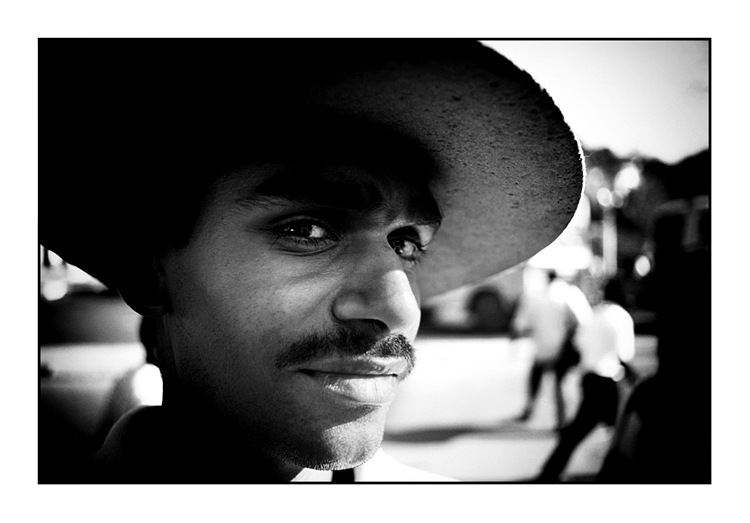 river boat man
© Steve Viscot

(03-01-2011)

<

State of Sarawak

<

Malaysia

<

Asia

PHOTO DESCRIPTION

portrait of a ferry-boat man
Kuching, Malaysian Borneo

| | |
| --- | --- |
| APN | ---- |
| EXIF information | f: - - ISO (no flash) |
| Orignal filename | _dsc1102a.jpg |
comments
06/24/2011
Yes cinematic was what I thought here. Kind of Americain film noir.


01/06/2011
Hmmh... nah.
Never heard a song named "shores" by Cab Calloway. Besides that, Kid Creole was only a zooty copycat. For me it doesn't belong to this excellent "shores" project.
Keep this one for your "hats" project :-D
01/06/2011
Yeaaaaaaaaaa !!! this is so good Steve. something about Kid Creole and the coconuts :)
a fav.
••fly••

01/05/2011
I also like this portrait, good processing and nice wide angle effect.

Happy New Year Steve.
01/04/2011
Lovely portrait. The wide angle lens was used to perfection here. Very nice interaction with the subject and gorgeous bw work.

01/04/2011
Gorgeous shot, Steve - dreamy, cinematic and really fills the frame intelligently. A wonderful project for sure...