/photo view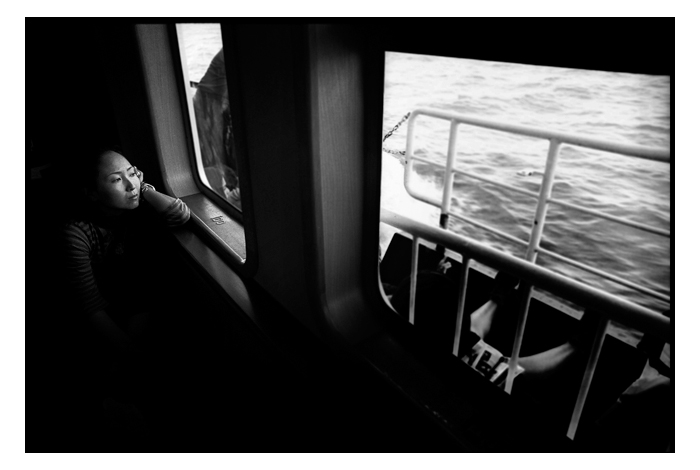 HZ01
© luis duarte

(27-10-2010)

<

Istanbul Ili

<

Turkey

<

Europe

PHOTO DESCRIPTION

ferry - Eminonu
| | |
| --- | --- |
| APN | ---- |
| Orignal filename | hz01.jpg |
comments
06/26/2011
Very good simplified setting. b/w is a "must" here.
03/31/2011
Master piece in the play with the composition and the lights...and the most important this picture makes me to imagine a story, the most important for me in photographie: to dream wathing a picture...one of my favs.

hasta la vista,
Javier

01/06/2011
So dreamy... takes you back to Pierre Loti and Aziyadé. a favorite.
11/18/2010
Luis, you have forced me out of the shadows into writing a comment. An extremely fine image. The placement of the windows on the diagonal forces the triangle of shadow underneath and you have placed the woman's face on what I recall was called the hypotenuse of the triangle when I went to school. Masterful composition. Gorgeous tones. Favourite.
11/18/2010
Very nice opening shot to this ambitious project, especially on the footsteps of Alex Webb's Istanbul (which extracts Pamuk's essay).

10/31/2010
What a dreamy gaze. Nostalgia across the sea. Turkish faces are so lovely to look at. You captured her perfectly. Great composition, too. Fits the subject just right.

10/28/2010
This is a beautiful picture and awesome light. i love her face and mood of this photo.
Congratulation a fav
fly

10/28/2010
Really delicate photograph ... the languor of the travel is here. Congrats, really good feeling and beautiful b&w. Cheers.
nono


10/27/2010
This is an exquisite photograph Luis. The b&w is of the highest calibre. That face gorgeously lit… impressive!

10/27/2010
Beautiful shot, Luis, perfectly composed with deep feeling and hreat control of light.
Bravo!
-F-