/photo view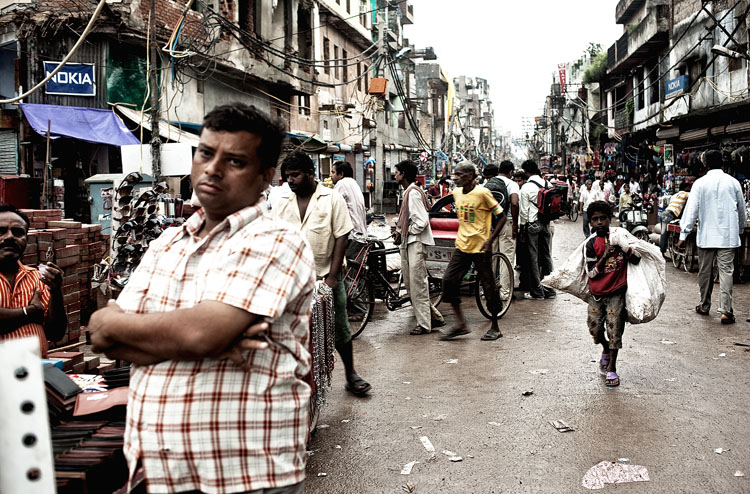 "How old are you...sixty?"
© Francis Harrison

(21-09-2010)

<

Union Territory of Delhi

<

India

<

Asia

PHOTO DESCRIPTION

Either this man or someone VERY much like him at this exact spot, suddenly stopped me and said "How old are you, sixty?" I replied that I was somewhat younger than that but all I go was that mysterious and ambivalent shake of the head from side to side so common in India...




Main street, Pahaganj, Delhi
| | |
| --- | --- |
| APN | Canon - Canon EOS 5D Mark II |
| Registred camera | Canon Canon EOS 5D Mark II (Reflex camera) |
| EXIF information | f:4 - 1/60 - 100 ISO (no flash) |
| Orignal filename | how old are you sixty.jpg |
comments
10/21/2010
I like the processing, but unlike my collegues don't find this image overly exciting.

Imo composition is a bit out of balance with right foreground pretty much empty and a huge shift of crowd towards the left, the crowd itself isn't exactly engaging in it's activities, and the wtf expression of your buddy (and whatever gesture he is tryin to make with his fingers) isn't exactly working for me either.
10/18/2010
What a bizarre experience!
Terrific color treatment.

10/17/2010
Yes i agree with Gal, i like this post processing Francis. This pics make me want to explore the street :).

PS: sorry to reply late about your mail, not sure i will be in BKK for Christmas, my daughter will come here, maybe we will go to koh Samed.

10/17/2010
Not only this is a fine photograph, the post processing is top notch,