/photo view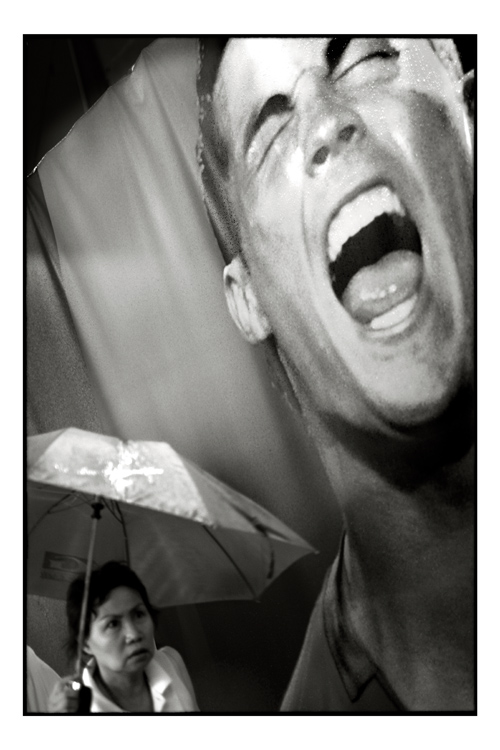 fear
© Simon Kolton

(16-10-2010)

<

Bangkok

<

Thailand

<

Asia

PHOTO DESCRIPTION

Tonight i walked in Bangkok, and took some picture, i didn't do for long time. now i have time to experimente more thing in my new place.

| | |
| --- | --- |
| APN | Canon Canon EOS 7D |
| Registred camera | Canon Canon EOS 7D with CANON EF 35mm f/1.4 L USM (Reflex camera) |
| EXIF information | f:1,6 - 1/50 - 400 ISO (no flash) |
| Orignal filename | 16_10_0232.jpg |
comments
12/03/2010
Neat juxtaposition and vertical crop, it really jumps out this way. But technically there are problems, understandable, obviously quick reaction and shot at night. but check from me.
CT
11/01/2010
Très réussie aussi. Bravo.
nono

10/18/2010
The composition, no, the use of the vertical frame edge to edge across the vertical is... intoxicating here, Simon.
10/18/2010
Clever juxtaposition! Perhaps a bit strained because of the size difference, but it works.

10/17/2010
I really like the build of this image Simon. Perhaps it would be better with the woman in focus...
7D??? back to crop sensor...why?