/photo view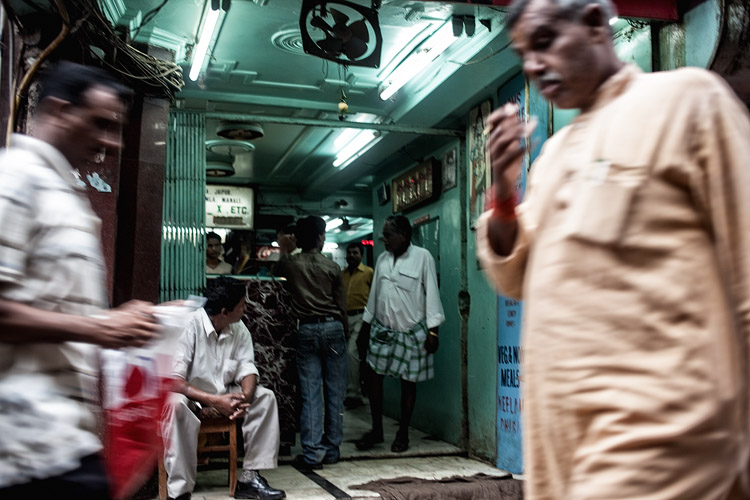 The lobby dance
© Francis Harrison

(21-09-2010)

<

Union Territory of Delhi

<

India

<

Asia

PHOTO DESCRIPTION

There is a genuine cinematic quality to the street life in Pahaganj' backstreets. All kinds of fellows. merchants touts and shady dealers coagulate around the lobbies of guesthouses or sit down for a cup of chai, as I did, and watch the world go by...
| | |
| --- | --- |
| APN | Canon - Canon EOS 5D Mark II |
| Registred camera | Canon Canon EOS 5D Mark II (Reflex camera) |
| EXIF information | f:2,8 - 1/30 - 125 ISO (no flash) |
| Orignal filename | at the lobby.jpg |
comments
11/15/2010
Now, this is the ticket Francis. Although there are individuals passing by, this is a complex image. Again the tonality is excellent with muted green tints lending an almost Tungsten effect. You were sitting in the right place with your chai here Francis.
10/21/2010
This one works for me as well, your blurry stuff is very good, love the movement, it draws me into the scene.
10/16/2010
Another perfectly felt image, it really transports me back... I'm really there, in the scene.
Nice one again!