/photo view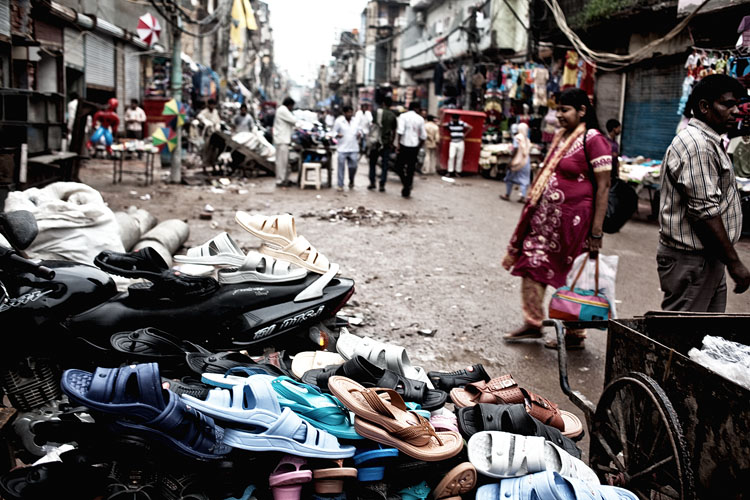 Sandaltown
© Francis Harrison

(21-09-2010)

<

Union Territory of Delhi

<

India

<

Asia

PHOTO DESCRIPTION

The main drag of Pahaganj where the roadway is just a muddy mess and you might as well wear sandals (if yu're up to it)...
| | |
| --- | --- |
| APN | Canon Canon EOS 5D Mark II |
| Registred camera | Canon Canon EOS 5D Mark II (Reflex camera) |
| EXIF information | f:4 - 1/60 - 100 ISO (no flash) |
| Orignal filename | shoes.jpg |
comments
11/15/2010
Um, maybe you could have waited for that woman to take a few more steps...you know, to fill out the frame. You know, I like this one...The colors are fantastic, I don't want to see the standard digital fair when it comes to color, you need to make it your own. Here you've done just that.
The pile of shoes is interesting, and the street scene definately is painting a picture for those of us who haven't been to India.
10/21/2010
Just replace the "empty space" comment from the image I wasn't too fond of with pile of shoes, almost everything else applies.
10/17/2010
Good series, Francis. This is where I stayed in Delhi! Hard-core India! Just a grungy backpacker at heart, I guess. Good use of the short DOF, composition, everything, to create a sense of the muddy, chaotic sprawl.