/photo view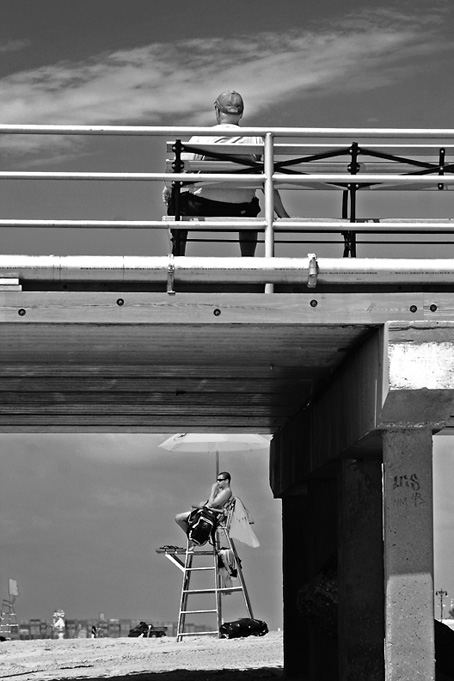 The watch
© Didier Vanderperre

(01-06-2010)

<

New York

<

United States

<

America

PHOTO DESCRIPTION

Just continuing this serie on Coney Island.
Like on some of the other shots, I liked the juxtaposition of the 2 men looking in different directions.


| | |
| --- | --- |
| APN | CANON - Canon EOS 20D |
| Registred camera | CANON Canon EOS 20D (Reflex camera) |
| EXIF information | f:7,1 - 1/500 - 200 ISO (no flash) |
| Orignal filename | 10001677 edited lo ph.jpg |
comments
11/13/2010
I was watching some old stuf on the site, lucky i found this one, wonderful composition Didier. congratulation for this picture.
fly

09/29/2010
You have managed some amazingly iconic photos of this place, Didier. Thank goodness. They are really doing away with its seedy nostalgia. Damn Mayor Mike. I wish I'd been able to take even a couple of photos half as evocative as the ones you've displayed here over the past months. In contrast to my colleagues, I like the symmetry. What I'm missing is maybe a bit of a tint toward the sepia edge of things. And a frame! On vous voit sur la plage!

09/27/2010
09/26/2010
This is very cool, Didier, edgy even. Only one suggestion - it would have been even greater if you had managed to shift yuor angle so the two men were not lined up so closely, know what I mean... Well seen, though and nciely executed.