/photo view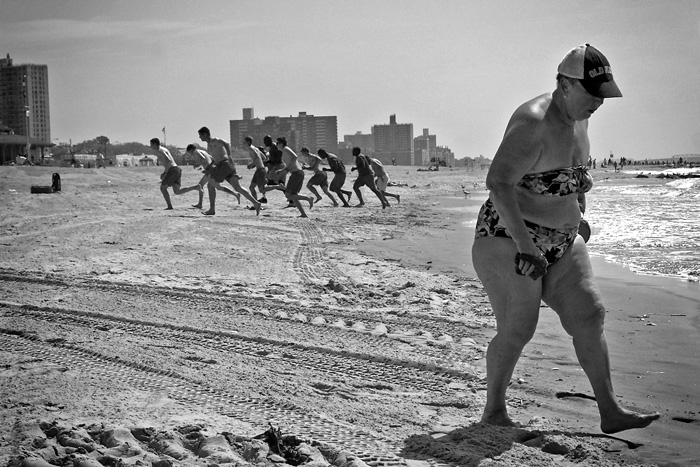 Life Guards training
© Didier Vanderperre

(01-06-2010)

<

New York

<

United States

<

America

PHOTO DESCRIPTION

Not a whole lot to say, I just like the opposites here.
Opposites of the life guards training and running in the opposite directions as the lady.
Opposites of old and young
Opposites of fit and fat.
Opposites of the young group of kids and loneliness of the old lady...


| | |
| --- | --- |
| APN | Canon Canon EOS 20D |
| Registred camera | CANON Canon EOS 20D (Reflex camera) |
| EXIF information | f:7,1 - 1/2000 - 200 ISO (no flash) |
| Orignal filename | 10001683 edited lo_ph.jpg |
comments
06/11/2010
Erwitt's ironic style again. Although I didn't enjoy my only NYC trip much, some of your photos tend to make me think I missed the interesting spots and that it deserved a second thought.

06/10/2010
I will not be opposite to the other members...I very funny shot! The timing and the compo are really strong!

Hasta la vista,

Javier
06/10/2010
Terrific candid photography here, Didier. An increasingly cool, and very funny series. Your best so far, without a doubt. Really impressive. Fav for me this one.

06/10/2010
:) witty shot