/photo view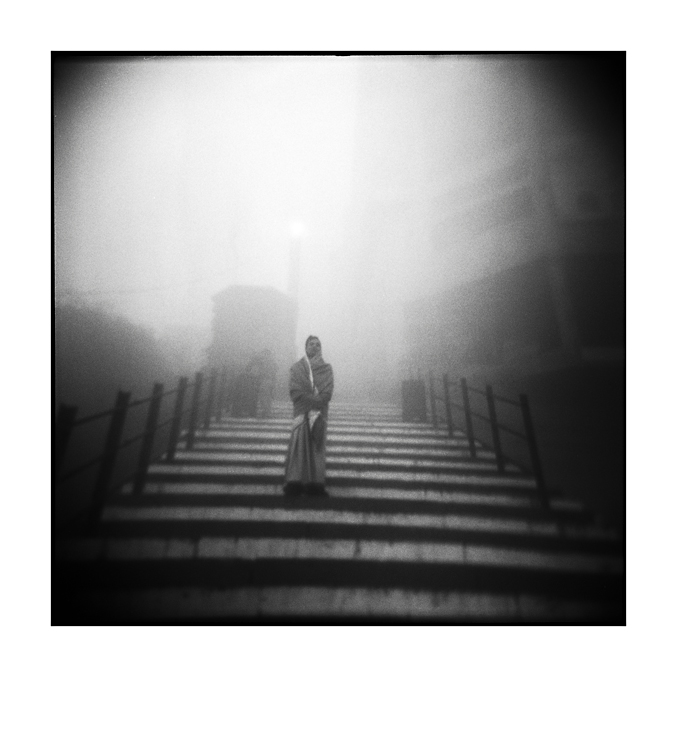 a way
© Arnaud DE

(01-01-2009)

<

Benares

<

India

<

Asia

PHOTO DESCRIPTION



| | |
| --- | --- |
| APN | HOLGA - 120G |
| Registred camera | HOLGA 120G (Reflex camera) |
| Orignal filename | para-14.jpg |
comments
05/26/2010
Another strong take, but it is beginning to seem a bit repetitive in the series....

05/25/2010
I would have seen this one coupled with "somewhere".
05/23/2010
The various elements come together here beautifully, Nono. The stairs like a stage, rising into the mist. The figure holding the robes as though to remain autonomous in the diffusive mist. That figure fading into the background, hauling baggage up the stairs to the grand builidings beyond. (Well, the one posing has a bag too??? It seems to be left waiting on the stairs while the photo is taken.) I get Francis's suggestion of Potemkin here, too.

05/23/2010
Celle-ci est magnifique aussi - tu as tellement maitrise le Holga, on a l'impression que tu ne saurais rater ton coup, et pourtant, selon les rapports, c'est pas evident le Holga! Toutes ces marches ici me rappellent un peu la derniere scene de "Potemkine". Enfin, je dis un peu nimporte quoi, ca doit etre la faute du CHOC que j'ai recu dans ton petit bar de Montmartre...