/photo view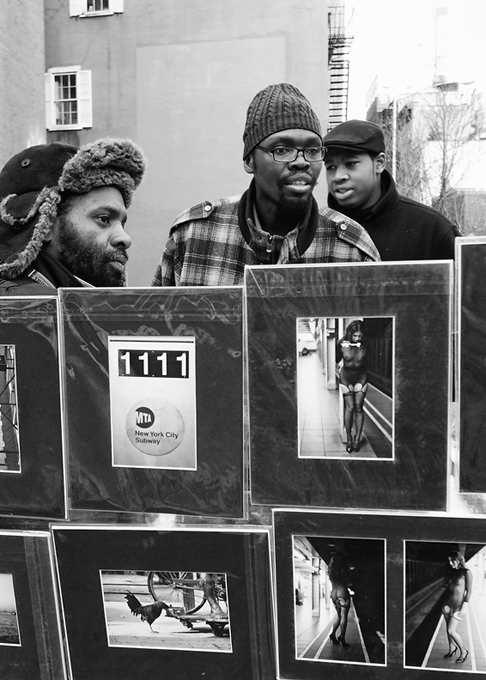 Selling pics
© Didier Vanderperre

(15-02-2010)

<

New York

<

United States

<

America

PHOTO DESCRIPTION

The guy on the left was trying to sell some of his photographic work off the street.

| | |
| --- | --- |
| APN | Canon Canon EOS 50D |
| Registred camera | Canon Canon EOS 50D with CANON EF-S 10-22mm f/3.5-4.5 USM (Reflex camera) |
| EXIF information | f:5 - 1/160 - 400 ISO (no flash) |
| Orignal filename | 10007060 edited lo ph.jpg |
comments
05/22/2010
Love this. This is a different composition. The three heads sticking up, all with different expressions...Good stuff. The photos in the foreground also add alot to this shot. We see his ability, yet you indicate that he is from the street...did you mean he was a street photographer?
Anyhow, I like this alot. It also is not a "people walking by" shot.
02/28/2010
Excellent catch. You might invite the guy to PH--he seems to have a nice collection there. His model is fabulous!

02/27/2010
This is very strong Didier, really well thought out, loe the expression n the bearded guy on the left/ Bravo!