/photo view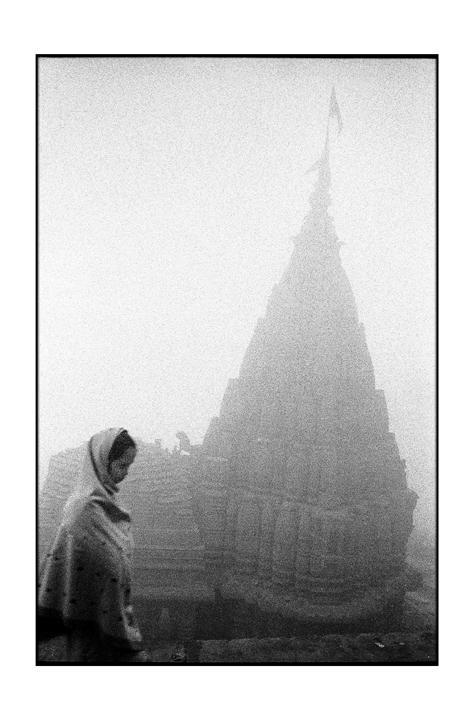 distortion
© Arnaud DE

(01-12-2008)

<

Benares

<

India

<

Asia

PHOTO DESCRIPTION

A morning walk. Taken close to Manikarnika ghat.
Tmax3200

| | |
| --- | --- |
| APN | LEICA - MP |
| Registred camera | LEICA MP with LEICA Summicron M 35mm ASPH f/2 (Reflex camera) |
| EXIF information | f:2.8 - 1/125 - 1600 ISO (no flash) |
| Orignal filename | acfb-5.jpg |
comments
12/06/2009
Hé bé.. leurs gateaux sont gros, mais ils tiennent pas bien droit...ils sont pas top sur les religieuses à la crème, les indiens, ça doit être le poivre....
11/23/2009
Excellent use of the grain to create the right mood. Stunning.
11/23/2009
11/23/2009
Brilliant shot - grain, mood, compo. Top...
11/22/2009
Bonjour Arnaud
Ca fait plaisir de te voir charger des images de cette qualité.
L'ambiance est au rendez vous et l'attitude de cette femme qui penche presque autant que le temple qui veut s'enfoncer dans le Gange est magnifique .
Le grain a l'air superbe mais difficile d'en juger en toute honnêteté sur une image web de 720px , ce travail mérite un beau tirage NB.
Ton Projet a vraiment de l'allure et de la cohérence, même s'il y a de la brume ou du flouté ; contrairement à ta période précédente, chaque image a une petite partie lisible qui nous raccroche à la réalité terrestre.
Du grand Nono !


11/22/2009
tout simplement magnifique ... Rien à ajouter
11/22/2009
I could just copy/paste my comment from "good morning Benares"....fantastic mood