/photo view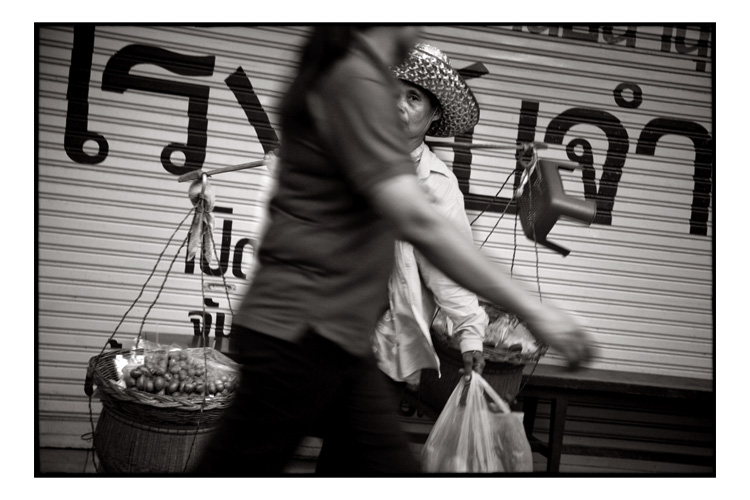 crossing body
© Simon Kolton

(19-08-2008)

<

Bangkok

<

Thailand

<

Asia

PHOTO DESCRIPTION

a simple scene in bangkok street, a woman selling food.

| | |
| --- | --- |
| APN | Canon Canon EOS 5D |
| Registred camera | CANON Canon EOS 5D with CANON EF 24-105mm f/4L IS USM (Reflex camera) |
| EXIF information | f:4,5 - 1/60 - 800 ISO (no flash) |
| Orignal filename | 08_5545.jpg |
comments
10/13/2009
Oh, very nice, this moment, Simon... the glance of the saleswoman behind the beautiful motion blur of the passersby...


08/15/2009
Un très bon timing et une belle compo, mais c'est le noir et blanc qui m'impressionne avec une échelle de gris magnifiques. Le noir et blanc a une touche chaude, as tu fait un procédé autre que du noir et blanc...ou c'est mon écran :-)

08/15/2009
juste le bon timing pour voir le regard de la vendeuse derrière! pas mal::
bien vu


08/14/2009
Alors la, oui. Que pourrai-je dire d'autre ;o) Tu fais du fil et l'aiguille la, Fly. Chouette.
08/14/2009
A balancing act of Tango.