/photo view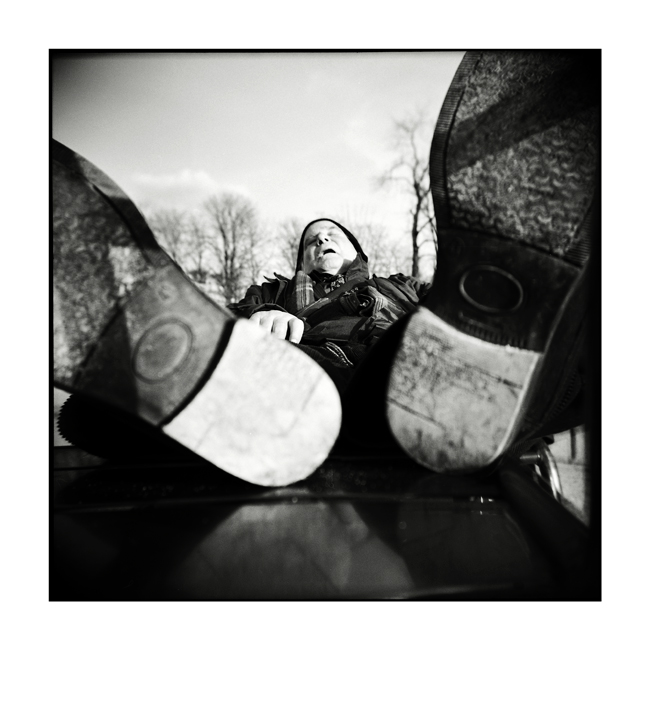 morpheus
© Arnaud DE

(01-01-2007)

<

Paris

<

France

<

Europe

PHOTO DESCRIPTION
| | |
| --- | --- |
| APN | HOLGA - 120G |
| Registred camera | HOLGA 120G (Reflex camera) |
| Orignal filename | bs6.jpg |
comments
07/26/2009
Généralement, je n'aime pas trop les photos de dormeurs, je trouve ça trop facile et aussi un peu malhonnête et pas tellement intéressant ; mais voici une formidable exception, le visage de celui-ci est vraiment expressif et comique, je crois l'entendre ronfler et tu as trouvé le point de vue idéal - le format carré convient aussi superbement. Super bien observé !

07/24/2009
excellent, beaucoup d'humour, la présentation est top, du chouette travail
bravo

07/17/2009
I for one am glad this was taken in France not in Scotland ;-) Fantastic shot!!!
07/17/2009
This one is a real killer! One has to be very careful when Arnaud is around or you end up shot dead on a photoholik gallery;-)) Well done Nono!
07/17/2009
cracks me up ... hahah....laughter has no accent... i wonder if snoring has an accent or not...
i shot something similar( an old man with his mouth wide open snoozing) earlier this month but i don't know how its turned out as the unfinished film is still inside the camera ..enough about me...i am stuck with lots of work...
07/16/2009
ha ha ha...this is such a funny shot! Amazing that you dared creep into his shoes sporting a Holga!!

07/15/2009
So good Arnaud
Yess bird are singing and shoes smelling ;o)
what to say ?? jut a top picture, with alot humour
Holga won again a price.
Haa yes i can see you on the google map.
thx for the smile
••fly••

07/15/2009
Haha brilliant, lucky for you he didnt get a bad dream and flinch while you were in that position.

07/15/2009
Lord please let me never end up taking naps in Paris, or maybe that wouldn't be such a bad idea.. Excellent footage Arnaud ;)

07/14/2009
Priceless, could not have done a better job, right down to the signature vignetting around the edges. Bravo, Nono! -F-
07/14/2009
clever idea in its simplicity and visual delivery.
cheers,
CT
07/14/2009
Just outstanding Nono...and very funny :)
07/14/2009
Arnaud,

Hahahahahahahahahahahahahahhaha. :)))))

I'm set on laughter for the day.

(And now it's time for a nap.)

Best,
-h.