/photo view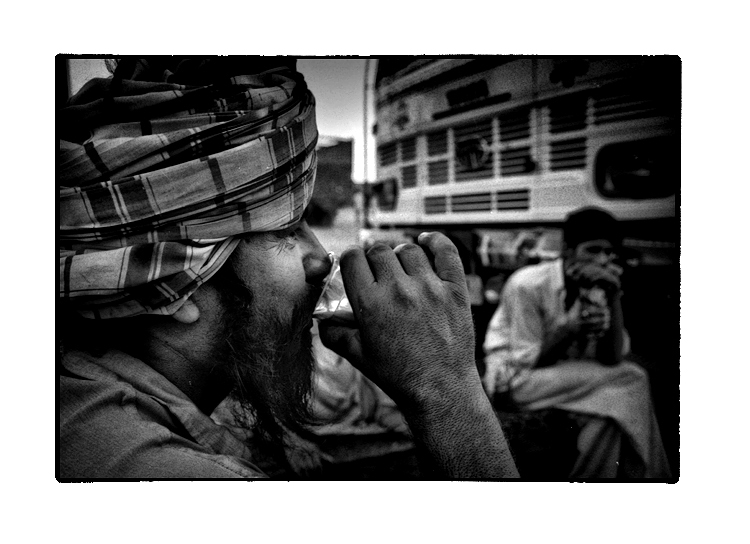 Trucker II
© Steve Viscot

(17-06-2009)

<

State of Punjab

<

India

<

Asia

PHOTO DESCRIPTION
| | |
| --- | --- |
| APN | NIKON - F3 |
| Registred camera | NIKON F3 (Reflex camera) |
| Orignal filename | truck3.jpg |
comments
07/08/2009
Rough and rugged, gutsy and right in there with the action. Love everything about it.
06/18/2009
I'm really enjoying these proofs, Steve. This one is a remarkable shot. I love the tones, the detail, and the background blur. A real nice tight frame!
06/18/2009
Hah...I probably would have done as Animesh would have. I also wonder what provokes our sense of composition; sometimes I believe it's just a need to be different...then again, it might be an interest in the hidden, or the inseen. The image that's just out of reach and looked over by most.
This is a great photo, and I really love your Proofs series...these are wonderful images showing a great developement of style.
06/18/2009
Superb, tight composition, Steve, cramming so much essential info into the frame. Highly successful shot.
06/17/2009
Powerful composition. With all respect to Animesh, I would have shot it just like this.

06/17/2009
Marvelous composition, which works not only because of the close approach to this remarkable Sikh sipping tea, but also because, perhaps only because, of that oof man's languid "Thinker" pose. A terrific photograph.

[I am moved to comment on what I probably would have done here in an identical circumstance--I probably would have focused on the man in the back, which would have been quite a different photograph and subject...just a difference in taste I guess. I often wonder what reasoning or intuition make us compose they way we do.]

06/17/2009
That's a sweet glass of chai, Steve.
Best,
-h.