/photo view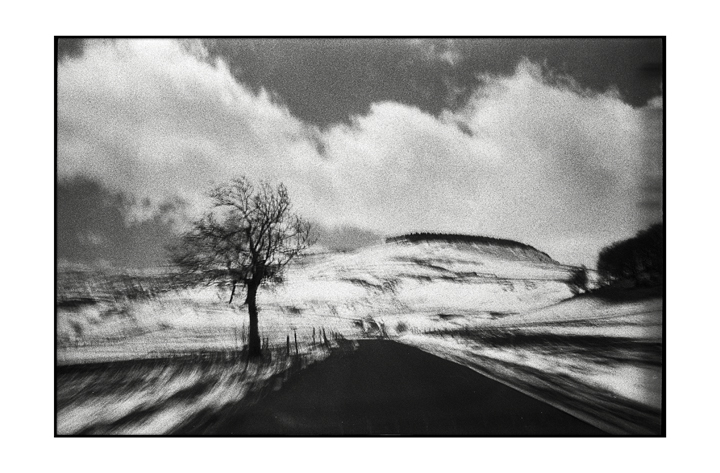 bounty
© Arnaud DE

(01-05-2009)

<

Auvergne

<

France

<

Europe

PHOTO DESCRIPTION

somewhere, I don't know :)

| | |
| --- | --- |
| APN | LEICA - MP |
| Registred camera | LEICA MP (Reflex camera) |
| Orignal filename | am18.jpg |
comments
06/17/2009
Ok, prise toute seule c'est très bien fait, l'arbre noir tout sec et très beau à côté de la ouate nuageuse et de la blancheur de la montagne.

D'un autre côté où nous emmènes-tu dans ton projet? je me demande si tu ne t'y perds pas un peu, mis à part la texture, je vois mal la ligne directrice.
Fais attention à garder ton style propre, peut être moins éthéré que ce que tu présentes actuellement. J'ai fait la même remarque à S. concernant sa trajectoire, j'ai l'impression qu'un certain style a eu trop d'influence sur le sien et on peut tomber dans un espèce de consensus de la photo actuelle, qui n'a plus aucun message ou même envie.

06/17/2009
Absolutely brilliant image making. Shooting through the car window to get this awesome effect is just marvelous. A favorite.

06/17/2009
Oui, il y a en effet une impression de "decalage" tres forte dans ces images qui pourraient provenir ne n'importe ou (ou presque...) Ce sont des paysages oniriques, reves, des fantasmes. J'apprecie aussi le "mouvement" dans l'image, le sens qu'on a d'une vie, d'une force vitale qui fait qu'un paysage devient un "caractere" et assume des qualites humaines, emotionelles.
Tres fort, quoi...
Furano ;o)

06/17/2009
Absolute favorite.
I don't want to write anything else, I prefer to stare...
06/17/2009
In my favs. ! A magical dimension, the soul of nature and strongly, something of yours...
Bonsoir Arnaud, Sorry for little words, very busy and very tired these days. A droite, cette ombre le long de la marche, c'est quoi ? tu étais au bout du film ? excuse mon ignorance.
J'ai commandé un Holga, je dois encore m'acheter du tape. J'espère que j'arriverai à enrouler le film, sérieusement, ce sera la première fois...:-), me sens comme une petite fille à Noêl ! :)

Michèle
06/16/2009
I think this place is just located in your mind, Arnaud. Excellent addition to your poetic and memorable series.

Best,
-h.