/photo view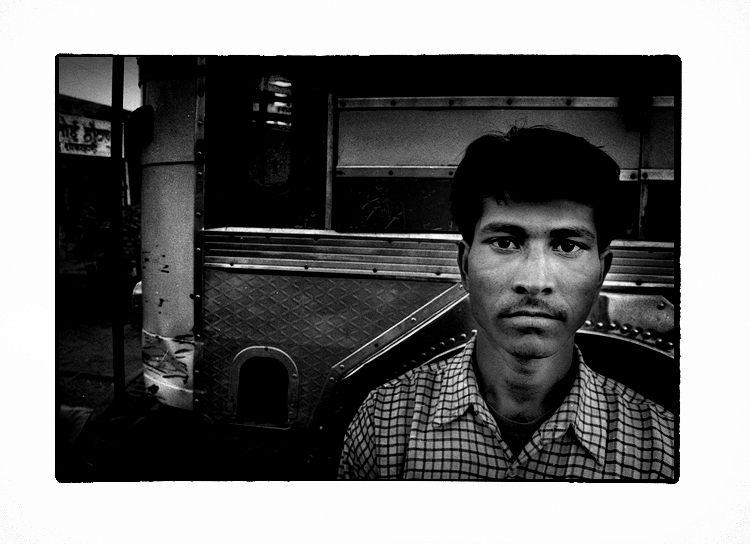 Truckdriver
© Steve Viscot

(13-06-2009)

<

State of Punjab

<

India

<

Asia

PHOTO DESCRIPTION

A truckstop on the grand trunk road.

Today, the Grand Trunk Road remains a continuum that covers a distance of over 2,500 km. From its origin at Sonargaon in the Narayanganj District of central Bangladesh, it reaches India, passing through Kolkata, Bardhaman, Durgapur, Asansol, Dhanbad, Gaya, Varanasi, Allahabad, Kanpur, Aligarh, Delhi, Karnal, Ambala, Ludhiana,Jalandhar, Amritsar. Within India, the major portion of the road – the stretch between Kanpur and Kolkata – is known as NH 2 (National Highway - 2), the stretch between Kanpur and Delhi is called NH-91 (National Highway - 91), and that between Delhi and Wagah, at the border with Pakistan, is known as NH-1. From the Pakistan border the Grand Trunk Road (part of the N-5) continues north through Lahore via Gujranwala, Gujrat, Jhelum, Rawalpindi, Attock District and Nowshera before it finally reaches Peshawar.
| | |
| --- | --- |
| APN | NIKON - F3 |
| Registred camera | NIKON F3 (Reflex camera) |
| Orignal filename | truck2.jpg |
comments
06/15/2009
The grain is awesome here. The grit of the trucker's life. And the gaze is at once tough, but enigmatic. A real Mona Lisa of a driver you got here, Steve. Keep on truckin'. -h.

06/13/2009
Dear Steve,
Wonderful portrait. It reminds me of photographs from the Soviet photographers of 1950s and 60s whose work are nearly unknown in the west, but growing up in India we got to see them sometimes. Unfortunately I do not recall their names any longer.

But I see that you missed the name of my hometown through which the Grand Trunk Road passes! :-)
I grow up nearly ON that road, because our apartment from 7 to 14 years of my age was right on that road, along which at night rows and rows of trucks would pass by, throwing their headlights on my bedroom wall, the play of light and shadow, sometimes inverted because they would pass through narrow slits of our shuttered windows in winter, more often a kaleidoscope of upright complex patterns that would need Fourier transforms to discern the objects provoking them, but the effect, night after night, was of an intricate spatio-temporal weave of abstract form. Perhaps that is why I like film noir so much, perhaps that is why I tend to shoot in black and white. The memory of that road is unforgettable to me.

06/13/2009
Rock solid portrait, Steve. Love it, like I love all your "proofs". The eyes stare beyond us at something close to eternal, with just enough background visible to situate this man's life. As good as it gets...