/photo view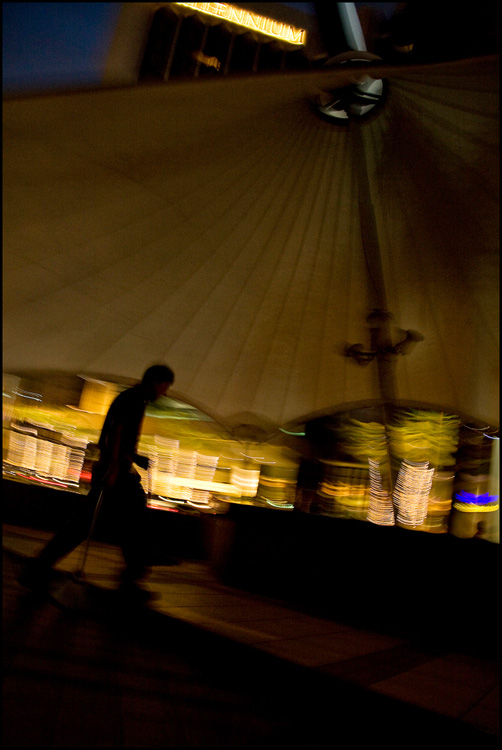 Marquee Moon
© Luko G-R

(20-02-2009)

<

Kuala Lumpur

<

Malaysia

<

Asia

PHOTO DESCRIPTION

In the end of the night, under the marquee of the dark, a roamer is a roamer, can you tell in which city you were?


| | |
| --- | --- |
| APN | Canon Canon EOS 5D |
| Registred camera | CANON Canon EOS 5D with CANON EF 24-105mm f/4L IS USM (Reflex camera) |
| EXIF information | f:4 - 1/8 - 800 ISO (no flash) |
| Orignal filename | kl10.jpg |
comments
06/12/2009
Salut Luko,
Oh yesss, it's Bamako :)
Une photo étrange ... L'espace et ses divisions / dimensions est très équilibré. Photo intrigante de Bamako :)
Bravo
nono

06/09/2009
Francis is on to something, this is quality...I might not be so enthusiastic, but the mood is awesome. Again the lights are a major player. You've managed this theme quite well.
06/06/2009
Bhaaaa oui je dis oui a celle ci et aussi aux couleurs
très fort le cadre
••fly••

06/05/2009
And this one should be right after the sixth frame that I just suggested. Again, you must have had your reasons, but for purely formal reasons, I would like this to follow the two old men, and then the other three frames with fewer movements.

06/05/2009
I like this one, Luko, simply because it is beautiful, and masterful - hands down the best pic in the series (from a purely aesthetic standpoint).

It is one of your best shots, period. Works great in color but, you know what, a contrasty B version wouldn't go astray either...

Fav. Enough said.