/photo view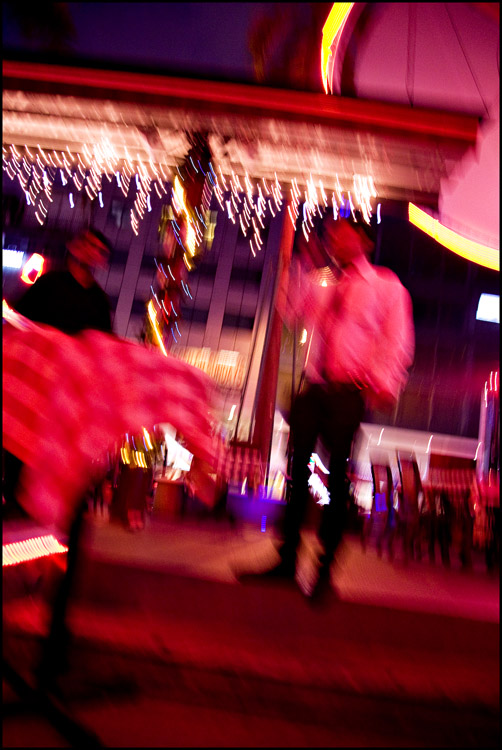 Tonight, Mr.Red is topping the bill
© Luko G-R

(20-02-2009)

<

Kuala Lumpur

<

Malaysia

<

Asia

PHOTO DESCRIPTION

As he would like you to know it.
Mr.Red snubs simple rice dishes, he feeds on fusion. The magic word for all asian gourmets.
| | |
| --- | --- |
| APN | CANON - Canon EOS 5D |
| Registred camera | CANON Canon EOS 5D with CANON EF 24-105mm f/4L IS USM (Reflex camera) |
| EXIF information | f:4 - 1/10 - 800 ISO (no flash) |
| Orignal filename | kl3.jpg |
comments
06/09/2009
Brilliant introduction of blanket color.
06/08/2009
Anything with the word 'fused' in front of it I try to avoid at all costs. Not so with this one. Love this red fusion.

06/05/2009
The point of this one (as well as the GREEN one) is color - you are introducing the different shades of NEON in your tale, which serves two purposes: 1) you show the total, almost Patpongish neonification of old KL and 2) you introduce variety in your color outlay.
The logic is untouchable here.

ps. Some may misunderstand all the blur for camera shake - I recognize it as a continuation of a stylistic experminetation that began with your Reunion Journal...