/photo view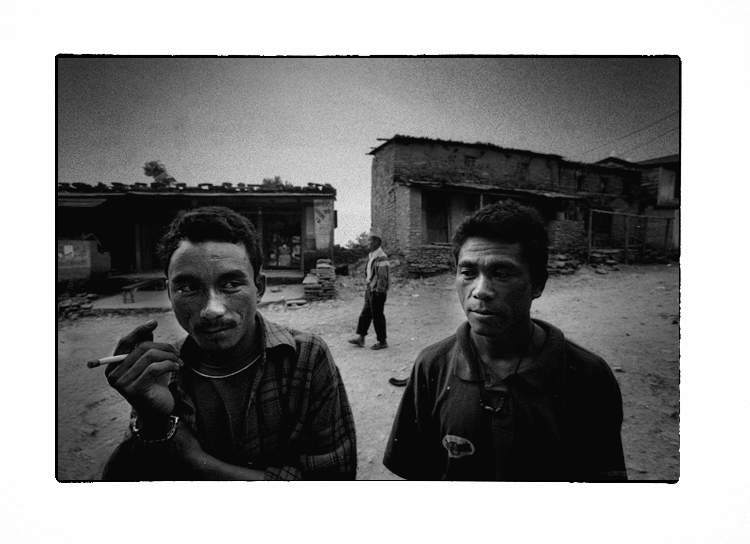 Characters at the bus stop
© Steve Viscot

(11-05-2009)

<

Annapurna region

<

Nepal

<

Asia

PHOTO DESCRIPTION

A tiny village along the Annapurna trail
| | |
| --- | --- |
| APN | NIKON - F3 |
| Registred camera | NIKON F3 (Reflex camera) |
| Orignal filename | nepali3.jpg |
comments
06/26/2009
Terrific photo. I could see it working well with a crop along the top and the right, to focus more on the triangle of figures. In fact, I think it would be stronger that way. But either way, you have to love the moment you captured here. And, as others have commented, the tones are intoxicating. Best, -h.

05/16/2009
Sorry Steve i was not realy active last few weeks.
i really like thi one, simple scene but great and cool angle.
a fav also for me.
••fly••

05/13/2009
Beautiful framing and timing Steve. Textures on a fiber print must be beautiful / awesome ... Love also the dreamy backgroud ;) Congrats
nono

05/12/2009
Yes, really effective. Love the treatment. Tri X?
Is it possible to create such effect in the digital images?


05/12/2009
Francis said it first: superb. Expression, composition, perspective, layering, contrast.

05/12/2009
Superb double portrait, Steve (well "triple" really ;o)) Love the gritty treatment on your scan. Top notch work - this would lok strking on a gallery wall...