/photo view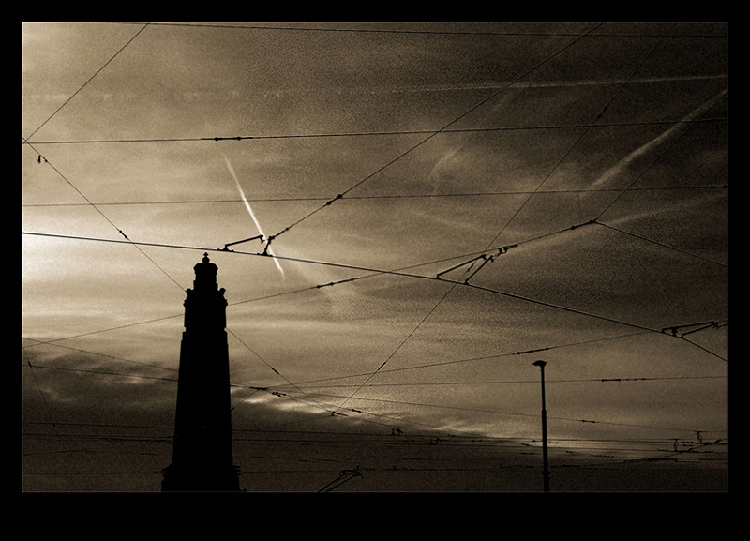 The state of things
© Michelle Suzanne

(15-03-2009)

<

Bruxelles

<

Belgium

<

Europe

PHOTO DESCRIPTION

Recently I have seen again that marvellous film by Wim Wenders which gave me the title for this post. And Lisbon stories. I want to go there one day, one of the reasons being the old trams, cliche I know, but if you lived in Brussels, you would understand:-).
In Brussels, the recent acquired trams are heavy, grey, clumsy. Well, at least they get you around, but nobody likes them. Here we are on the Poelart Place, named after the architect who built the monumental building of the Law Courts. What you see is a memorial to the soldiers victims of World War II.

The inhabitants of the Marollen quarter, a working-class neighbourhood next to the Law Courts, used to call him the "Skieven Architect" which roughly means 'the crooked architect' because he often drove the inhabitants out of their houses with the help of the local police to make room for the construction of the Law Courts.
| | |
| --- | --- |
| APN | Canon Canon EOS 40D |
| Registred camera | CANON Canon EOS 40D with CANON EF-S 17-55mm f/2.8 IS USM (Reflex camera) |
| EXIF information | f:8 - 1/640 - 500 ISO (no flash) |
| Orignal filename | phtramlmg_8239clarrez.jpg |
comments
04/25/2009
Brilliant shot, evocative, dreamy, cinematic... Michele, can I be frank with you? Bruxelles does not deserve you ;o) FAV -F