/photo view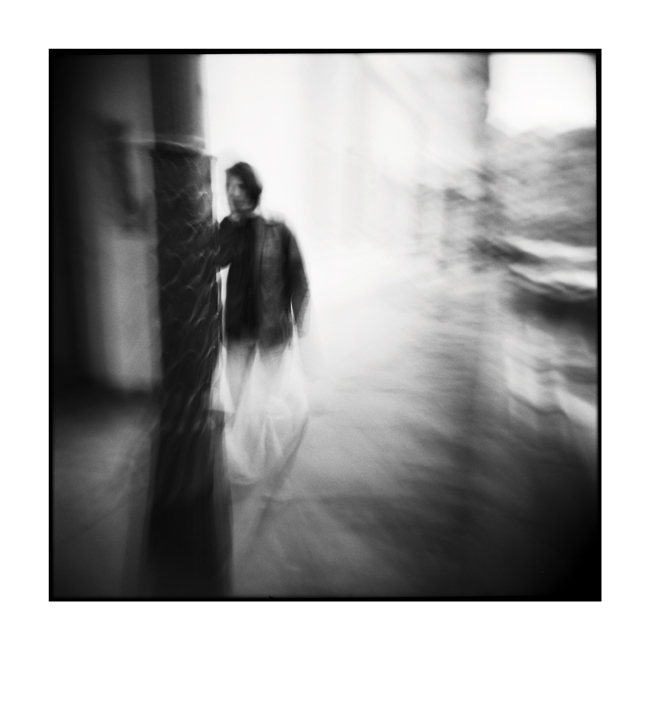 exogene
© Arnaud DE

(01-06-2006)

<

Paris

<

France

<

Europe

PHOTO DESCRIPTION

Difficult to find his way.

| | |
| --- | --- |
| APN | HOLGA - 120G |
| Registred camera | HOLGA 120G (Reflex camera) |
| EXIF information | f: - B - 400 ISO (no flash) |
| Orignal filename | am9.jpg |
comments
05/23/2009
J'aime cette impression fugace, découvrant ce site je ne l'avais pas localisée tout de suite et j'ai d'abord pensé que c'était en Inde (le pantalon a l'air soyeux et fait un peu "dhoti" ici) - cette série me parle vraiment : le seul flou que je sache produire est entièrement fortuit et involontaire mais le tien me parait tout à fait maitrisé, les autres photos du projet en font un ensemble très cohérent et j'aime voyager dans cet onirisme, je reviendrai !

02/28/2009
You work well with your Holga. I have one and used it a few times, but I am having a hard time scanning the images with my scanner. Anyway, I like the threaded effects all over the lamp post, like how he is keeping their outstretched as if holding onto that post. This is magical.
Edit - I see he has his hand on his face now. Still he looks lost...

02/24/2009
pour moi, c est difficile de trouver mon chemin avec cette photo, donc elle correspond à ton thème! j'aime bien le halo de lumière autour de la silhouette.
à+

02/24/2009
Nice capture here, Arnuad. The blur looks great. Nice square format as well.
02/24/2009
Et bien moi tu vois, Nono, je dirais (pour empreinter une phrase) que tu viens de completer "la quadrature du cercle pour le photographe cote lumiere" ;o)) Enfin, tu vois ou je veux en venir...?


02/24/2009
Difficult to find his way in Paris. Et de ne pas se prendre un poteau ;o)
J'aime cette nouvelle image dan ton projet. Avec les quatre dernière images
ton projet semble prendre un autre chemin.
••fly••