/photo view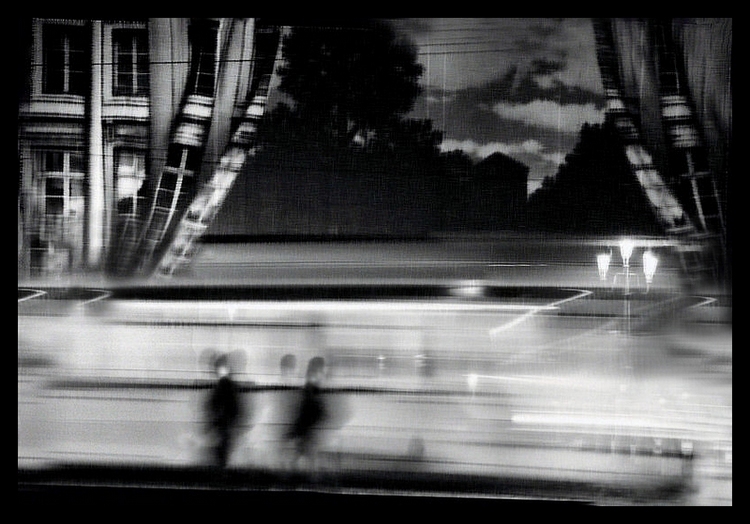 Tram 94
© Michelle Suzanne

(26-12-2008)

<

Bruxelles

<

Belgium

<

Europe

PHOTO DESCRIPTION

Well, you all know René Magritte and one of his most emblematic paintings, "The empire of the lights." (L'empire des lumières).
A new museum dedicated to his works will open soon in Brussels, on the Place Royale. To hide the ongoing works, a cover representing this painting has been wrapped around the building. It is surrounded by a trompe l'oeil in form of a curtain. The wrap measures 1600m², 21m H on 75m L. I wish it could stay like this.
Afterwards I took tram no. 94, which you see here, rolling by.
| | |
| --- | --- |
| APN | CANON - Canon EOS 40D |
| Registred camera | CANON Canon EOS 40D with CANON EF-S 17-55mm f/2.8 IS USM (Reflex camera) |
| EXIF information | f:5,6 - 5/10 - 800 ISO (no flash) |
| Orignal filename | phimgrezclarsh_6247.jpg |
comments
02/16/2009
Ciao Michele,
Like a Dali painting, with the melting buildings on the side and i like very much the canvas effect here...
02/16/2009
Organised mess is the best way I can explain this one, just how you convert a normal scene to this is great.
02/14/2009
Quand je l'avais vu la premiere fois je l'avais trouvé magnifique, maintenant je garde cette même impresione, c'est un très beau tableu, onirique et le noire er blanc est just magnifique.

Hasta la vista,

Javier

02/14/2009
This is magic Michele
a digital paint congrat
••fly••

02/13/2009
Superbe ca, Michele, tu pouvais ty rendre de mille facons, toutes mondaines, et tu as su trouver la cle... faut le faire! Ca bouge, ca grouille, c'est plein de mystere et chuchotements. Et pardessus tout, cest tres beau. Voila ;o) "Bernard" ;o)
02/13/2009
C'est vraiment beau... un tableau. Mais là, j'ai besoin que tu me donnes ton secret !
J'ai rarement vu une compo pareille. Question, le mouvent en bas a été amené par une voiture?
Merci
--SW